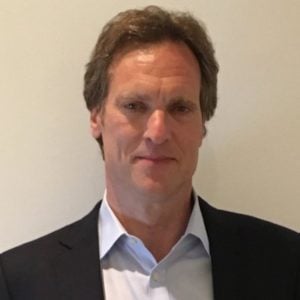 Leading investment crowdfunding platform OurCrowd has announced that Alec Ellison, former Vice Chairman of Jefferies, LLC, and former Chairman of Jefferies' Technology Investment Banking group, as well as the Founder of Outvest Capital, has been appointed Chairman of the Board of OurCrowd Management for the US. Ellison has been on the OurCrowd Advisory Board for over two years.
Prior to Jefferies, Ellison was President of Broadview International. Ellison began his banking career at Morgan Stanley.
Ellison holds a B.A. from Yale and an M.B.A. from Harvard, where he was a Baker Scholar.
In a release, OurCrowd said that Ellison will oversee the US activities, focusing on building strategic partnerships with "major financial institutions." Ellison will look to build upon OurCrowd's network of family offices and individual investors as well as developing strategic corporate partners and seeking possible portfolio companies. He will also continue to serve on the Advisory Board, where he has played a critical role developing OurCrowd's strategy.
OurCrowd's founder and CEO Jon Medved said he has known Ellison for 22 years and he is one of the smartest and most strategic guys I have ever met."
"He has led hundreds of tech deals with some of the largest and most dynamic companies in the world, and this experience is simply invaluable to us. He is a deep thinker who understands profoundly where technology is going and how we should invest in order to take advantage of the dramatic changes ahead," said Medved. "OurCrowd is extraordinarily lucky to have Alec take the reigns as Chairman of our U.S. subsidiary."
Ellison commented on his appointment saying that after serving on the Advisory Board he wanted to take more of an active role "in this next generation venture capital platform."
"While OurCrowd has already grown to be a worldwide phenomenon in the innovation finance arena, it's now time to further build out our U.S. business."
OurCrowd is the largest online capital formation platform having received over $1 billion in commitments. Launched six years ago, OurCrowd has reported 34 exits with 11 of them occurring in 2018 as the portfolio vintage matures. OurCrowd claims approximately 33,000 accredited investors but a growing part of their business has to do with institutional money as the platform scales to $2 billion and beyond.