PBOC Set Up Deposit Insurance Fund Management Company
On May 24th, the People's Bank of China (PBOC), China's central bank, set up a deposit insurance fund management company after it took a rare move to take over Inner Mongolia-based Baoshang Bank in response to its serious credit risks, so as to safeguard the legitimate rights and interests of depositors and other clients. Business registration information showed that the new firm is with RMB 10 billion in registered capital. Its business scope includes investment in equity, creditor's rights, funds, etc.; management of deposit insurance fund related assets; direct or entrusted acquisition, operation, management and disposal of assets; deposit insurance related business; asset assessment; and other business authorized by regulators. (Source: CLS)
2019 Tsinghua PBCSF Global Finance Forum Held in Beijing
Tsinghua PBCSF Global Finance Forum is hosted by Tsinghua University, organized by Tsinghua University PBC School of Finance (PBCSF), co-organized by National Institute of Financial Research (NIFR) and Institute for Fintech Research (THUIFR), Tsinghua University.
The Forum focuses on the new thinking, new trends, new practices, and new dynamics of China's financial reforms, and seeks to address pressing issues from the perspectives of "China and the World", "Reform and Policies" and "Academics and Practices."
From May 25th to 26th, the 2019 Forum themed as "Financial Supply-Side Reform and Opening-Up" was held in Beijing. The Forum provided profound discussions about "Financial Supply-Side Reform and Opening-Up"," Capital Market and Technological Innovation", "Reform and Opening-Up in the Changing World", "Integration of Fintech and Traditional Finance", "Financial Risk Prevention and Solution", "Finance-Driven National Sports Economic System Construction" and "Finance-Driven High-Quality Development of Culture Industry".
Apart from that, the Forum also published two authoritative reports- "China Financial Policy Report 2019" and "2019 Semiannual Report of China's Systemic Financial Risk".  (Source: Tsinghua PBCSF)
Hong Kong SAR Launched Smart Government Innovation Lab to Enhance Public Services
On May 30th, the Smart Government Innovation Lab (Smart LAB) was officially launched by Hong Kong SAR government. It aims to provide a platform for encouraging innovative technologies to enhance city management and offer better public services for citizens, such as monitoring of construction process and urban development planning, as well as others related to the Internet of Things, blockchain, artificial intelligence, and cloud computing.
The Acting Secretary for Innovation and Technology, Dr David Chung, described the establishment of Smart LAB as a milestone towards the development of a "Smart Government".
In 2017, Hong Kong SAR Government published the "Smart City Blueprint for Hong Kong", striving to build Hong Kong a world class smart city. "Smart Government" is among the six major objectives in this blueprint. The other five objects are "Smart Mobility", "Smart Living", "Smart Environment", "Smart People" and "Smart Economy".(Source: Xinhua)
 

Zhejiang University to Offer Undergraduate Programs in Fintech
Chu Kochen Honors College of Zhejiang University will offer two fintech undergraduate programs- "Digital Finance" and "Smart Financial Management"- this autumn. According to the college, courses covered in these two programs will include topics like big data, financial engineering, smart finance, AI, blockchain and cryptocurrency. In other words, students admitted in the programs are offered more space for education in interdisciplinary areas apart from the basic financial knowledge training.
The college believes students in these programs will see quite good employment prospects in banking, securities, insurance and mutual funds as more and more financial institutions are seeking digital transformation.(Source: Youth Times)
---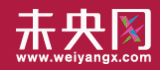 WeiyangX is the most influential website focusing on Fintech in China. The site covers the latest news, industry data analysis, business practices, and in-depth fintech cases in fintech. WeiyangX is incubated by Fintech Lab. Founded by Tsinghua University's People's Bank of China (PBC) School of Finance in 2012, the Fintech Lab is the first and leading research entity dedicated to leading best practices, promoting interdisciplinary innovation, and encouraging entrepreneurship in the field of fintech through scientific research and innovative project incubation.

Sponsored Links by DQ Promote