WorldRemit, a UK based Fintech in the digital money transfer sector, announced on Monday it secured $175 million through its Series D funding round, which was led by existing investors TCV, Accel and Leapfrog Investments.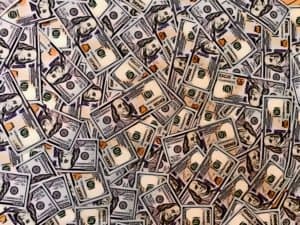 Founded in 2010, WorldRemit describes itself as a global lead-in smartphone and online payments. The company notably provides a low-cost alternative to expensive brick-and-mortar agents. It also handles a growing share of the $700billion remittance sent each year by expatriates and migrant workers to their home countries. WorldRemit serves nearly five million customers and transfers money from 50 "send" countries to 150 "receive" countries. Breon Corcoran, CEO of WorldRemit, stated:
"For more than eight years our core purpose has been and continues to be to help migrants send money to their families, friends and communities. Our customers play a key role in the economies where they work and their remittances are important to their home countries. Our mission is to help them transfer money as securely and speedily as possible while reducing the cost to our customers. We will grow our business through differentiation on speed, service, security and value. The leadership team is grateful to our investors for their continued commitment to the business. The new money will help us to further develop the offering and we will launch a solution for small and medium-sized businesses."
WorldRemit revealed it will use this new investment to further drive global growth and diversify the company's product offering for both money transfer senders and recipients. The company went on to add that it is also set to launch a new money transfer solution targeting small and medium-sized business owners who trade internationally, especially in emerging markets.