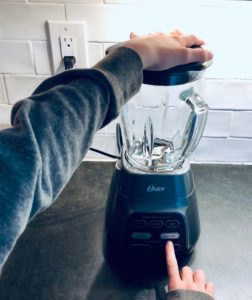 Following the forced closure last week of Bestmixer.io, another cryptocurrency mixing service, Bitcoin Blender, has voluntarily left the fray, Bleeping Computer reports.
The service reportedly shut down quickly this week after posting a short announcement on its Tor-hosted website ordering customers to withdraw their funds.
Cryptocurrency users fond of privacy, including people selling illicit products on the Dark Net, have long used cryptocurrency mixing services to obscure traceability of their crypto coins.
Cryptocurrency networks like Bitcoin, Litecoin and Ethereum all post transaction data to a public ledger that can be scrutinized by anyone possessing the necessary literacy.
Cryptocurrency mixing or blending services perform obscuring services for a fee, typically between 1 and 3%, Bleeping Computer writes. In theory, coins that emerged from Bitcoin Blender came out with "zero taint."
Authorities in the Netherlands and Luxembourg, however, recently claimed that they gathered detailed data on customers using Bestmixer for the entire year the company was in operation:
"The Dutch FIOD has gathered information on all the interactions on this platform in the past year. This includes IP-addresses, transaction details, bitcoin addresses and chat messages. This information will now be analysed by the FIOD in cooperation with Europol and intelligence packages will be shared with other countries."
Bitcoin Blender has been operating for five years, and a poster on the r/BitcoinBlender subreddit at forum site Reddit claims to have lost funds in the shut down:
"Bit Blender scam?
My last regular BTC address disappeared, the coins I sent to it are nowhere to be seen, even though they show as confirmed on the block chain explorer.
Now only Segwit addresses are possible.
So I tried again and my coins were deposited the Segwit address on Bit Blender, and now its saying minimum withdraw is 0.05BTC with no warning of this before!
Im sure if I top up to that ammount they will just find another way to keep my coins.
Can anyone help!"
Users on other forums have reportedly thanked Bitcoin Blender for its services, and some commenters are suggesting that Bitcoin Blender users start using Monero, a so-called "privacy coin" cryptocurrency that does not make transaction info available to the public.

Some commenters have noted that Monero can be hard for average people to use, and others have stated that liquidity can be an issue when it comes to Monero.

Sponsored Links by DQ Promote