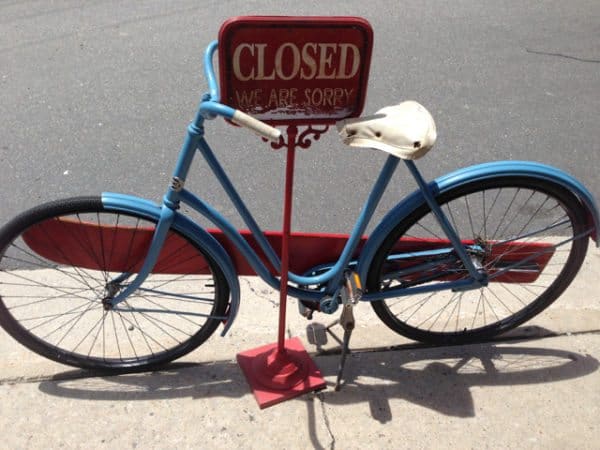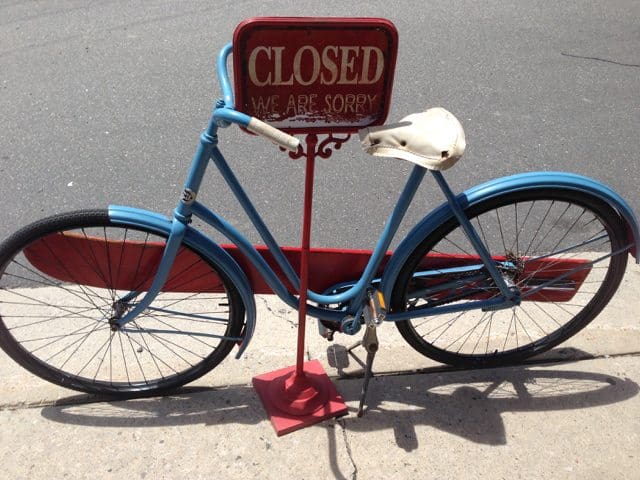 Police in the Netherlands and Luxembourg have seized six servers hosting Bestmixer.io, "one of the three largest mixing services for cryptocurrencies."
The seizures, cooperatively executed by the Dutch Fiscal Information and Investigation Service (FIOD), Europol and the authorities in Luxembourg, have resulted in the complete shutdown of the service.
Internet security company McAfee also supported the operation to close Bestmixer.
Cryptocurrency "tumbling" or "mixing" services allow users to pool or "mix" their cryptocurrencies with those of other parties and then withdraw equivalent sums for a fee.
Traceability, the services claim, is thereby reduced.
According to Europol:
"A cryptocurrency tumbler or cryptocurrency mixing service is a service offered to mix potentially identifiable or 'tainted' cryptocurrency funds with others, so as to obscure the trail back to the fund's original source."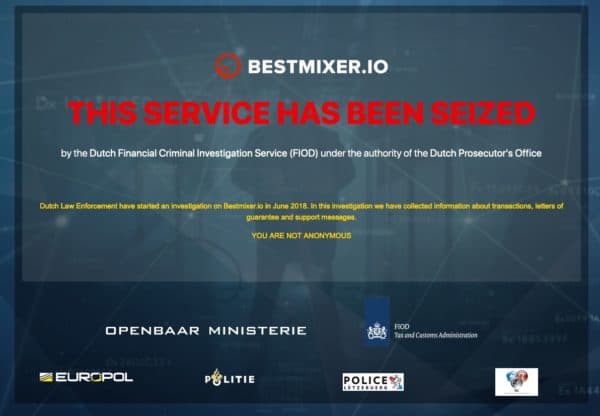 Without mixing transactions or changing addresses frequently, Bitcoin, Litecoin, Ethereum, and other transactions can be traced because they are recorded on a public ledger that can be scrutinized by anyone.

The exceptions are so-called "privacy coins" which employ in-built technology designed to obscure information about senders and/or receivers.

But privacy coins like ZCash and Monero can reportedly be difficult for average people to use.

Privacy coins also feature far less liquidity than public coins.

Parties have also periodically claimed to have breached the privacy of privacy coins.

Meanwhile, despite the transparency of its blockchain, reports indicate that Bitcoin remains the most used cryptocurrency on the Dark Net, where a majority of transactions are illicit.

Europol claims that, in a single year of operations,  Bestmixer, "achieved a turnover of at least $200 million (approx. 27,000 Bitcoins)."

The agency also states that the company mainly served criminal interests:

"The investigation so far into this case has shown that many of the mixed cryptocurrencies on Bestmixer.io had a criminal origin or destination. In these cases, the mixer was probably used to conceal and launder criminal flows of money."

The Europol investigation into Bestmixer started approximately one month after the company launched in May 2018.

And though Bestmixer reportedly "guaranteed" customer anonymity, the Dutch Fiscal Information and Investigation Service says it gathered detailed intelligence about users for almost the entire history of the service, intelligence it will now analyze and furnish to other law enforcement:

"The Dutch FIOD has gathered information on all the interactions on this platform in the past year. This includes IP-addresses, transaction details, bitcoin addresses and chat messages. This information will now be analysed by the FIOD in cooperation with Europol and intelligence packages will be shared with other countries."

A Google search of the term "Bitcoin Mixer" yields 2.04 million results.

Motherboard writer Joseph Cox tweeted that the shut down of Bestmixer.io is part of a larger global sweep targeting Dark Net markets and support services, and operation that has been underway for months:

https://twitter.com/josephfcox/status/1131213510816305155

Sponsored Links by DQ Promote