3 Fintech Trends to Watch in Latin America
Latin America is one of the fastest-growing regions in the world for mobile usage. In fact, the region ranks third for smartphone adoption globally, behind North America and Europe In 2017, the percentage of the Latin American population with smartphones hit 61%, and LAVCA predicts it will reach 76% by 2025. In Brazil, for example, there are almost as many smartphones as there are people. There are approximately 198 million smartphones in use in Brazil, while the current population is just over 200 million.
With the increase in smartphones comes an increase in mobile Internet usage. In 2018, 50% of the region's population used a smartphone to access the Internet. Cisco predicts that mobile data traffic will grow eight-fold from 2015 to 2020 in Latin America, a compound annual growth rate of 50%, which also means there's a growing demand for faster connection speeds. In areas where 4G is already widespread, companies are now preparing to deploy 5G connectivity. For instance, ongoing tests in Argentina show that speeds may reach as high as 20Gbps, which is almost four thousand times faster than the average home connection speeds in the country.
As smartphone usage continues to swell in Latin America, so do the fintech opportunities. Here are three of the biggest fintech trends to watch in the region right now.
3 #Fintech Trends to Watch in Latin America
1. Latin America is a leader in mobile payment options
QR codes are becoming increasingly prevalent around the world as an easy way for consumers to make mobile payments. Once customers scan the QR code, the amount transfers directly from the customer's account to the merchant. This payment method is widespread in China, where mobile payment platforms, such as AliPay and WeChat Pay, are thriving. Now, the trend is taking off in Latin America.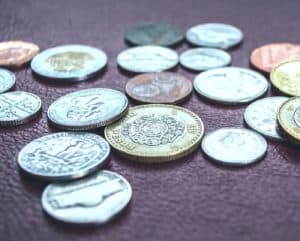 Many companies are innovating to offer mobile payment solutions in Latin America. Similar to Amazon and Alibaba, MercadoLibre is an online marketplace headquartered in Buenos Aires that serves more than 166 million active e-commerce users in 20 countries. Its payments system MercadoPago offers innovative, mobile-first financial services to help consumers process payments and obtain credit. The e-commerce giant is now testing its QR code payments technology in Brazil, where more than 12,000 establishments already accept mobile payments.
MercadoLibre is keeping pace with other global mobile payment leaders, such as Alipay, WeChat Pay, and Square, with its mobile wallet and other services, too. In fact, PayPal recently invested US$750 million in MercadoLibre, signaling a massive vote of confidence and confirmation of the tremendous potential and growth of mobile commerce in Latin America.
Mexico-based platform Clip is another key player in Latin America's mobile payments market to watch. The startup received US$20 million from Japan's SoftBank earlier this year to help scale its card readers that plug into mobile headphone jacks and enable merchants to process payments quickly on the spot. Clip accepts all credit cards and partners with more than 16 banks. Additionally, Clip users can offer their clients the option to make payments up to 12 months without interest.
Argentine startup Ripio Credit Network is another popular digital payments company in Latin America operating on blockchain technology. Ripio enables anyone to provide loans and access credit globally. The company partnered with e-commerce giant MercadoLibre to allow shoppers and sellers to transfer funds between their e-commerce accounts and Ripio wallets, offering new ways for people to earn or spend the cryptocurrency.
Latin America is a leader in mobile payment options #Fintech
2. Neobanks are bringing the region's unbanked population online
Roughly 70% of people in Latin America do not have a bank account. Unlike in the US, opening a bank account in Latin America can be a complicated process. Many Latin American banks require proof of employment, citizenship, and other financial documents to secure an account.
Neobanks, also known as digital challenger banks, are a convenient solution for people that have a smartphone but do not have access to a bank account. Neobanks operate 100% online, reaching customers via mobile devices or apps only. These banks can operate without physical branches and offer more services than traditional financial institutions. Neobanks allow people to pay bills, receive their salaries, and transfer money online without the trouble of waiting in long lines.
One of the first digital banks to emerge in Latin America, Nubank, offers a free mobile credit card that more than 13 million people have requested so far. Nubank is expanding quickly across Brazil and Mexico, offering a loyalty points system, digital savings accounts, and among other mobile-first services.
Mexico-based Albo is another neobank that's making it easier for customers to open a bank account via their mobile devices. Albo allows customers to pay bills through the app directly and connect to the global Mastercard network, enabling Mexicans to make purchases anywhere, free of charge. Argentina's fully-mobile bank Ualá works similarly to Alba, providing Argentine citizens with a worldwide debit Mastercard. In its first year, Ualá issued over 400,000 prepaid mobile Mastercards with no fees. Although the neobank currently only offers a debit card, it plans to develop a credit card and savings system within the next two years. Neobanks are popping up across Latin America to provide Latin Americans with a mobile alternative to traditional, physical banks.
Neobanks are bringing the region's unbanked population online #Fintech #Latam
3. eWallets are making it easier to shop online
Latin America's e-commerce market is thriving, particularly in Brazil. Worldpay expects e-commerce in Brazil to increase by 39% by 2022, reaching US$38.5 billion. Furthermore, Brazil represents 42% of all the B2C e-commerce transactions in Latin America. The rapid usage of eWallets is a leading factor fueling much of the country's e-commerce growth. eWallets are digital cards linked to customers' bank accounts that enable them to make payments via their smartphones. Currently, eWallet adoption in Brazil is growing at an annual rate of 27%.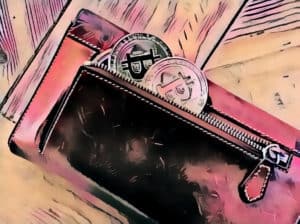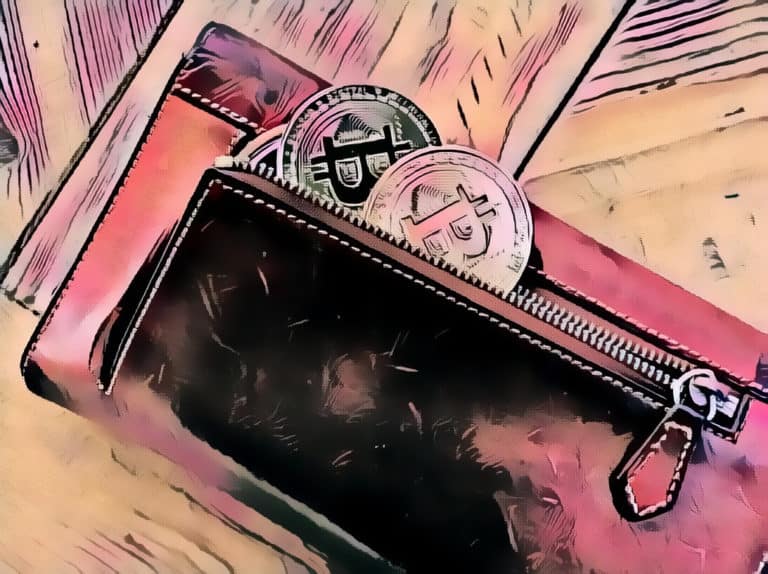 eWallet payments services, such as Allied Wallet, allow individuals and businesses to send and receive payments through their mobile devices. Although Allied Wallet is headquartered in the US, the company recently added several new payment options to service the growing demand in Brazil.
Latin America's MercadoLibre also has an eWallet service, MercadoPago, that supports a variety of payment methods, including local credit and prepaid cards. The virtual wallet allows users to make payments, transfer money to others, and even top up credit with telephone and transport services.
There is even a demand for eWallet solutions in Latin America's smaller, less-developed areas. For instance, more than half of the banks in Bolivia have already introduced mobile banking and wallet services.
eWallets are making it easier to shop online #Fintech #LATAM
The future is mobile
The rapid smartphone adoption rates have led to much innovation and increased financial inclusion in Latin America. With a significant portion of the population moving online via smartphone devices, QR code payments, neobanks, and eWallets are all helping consumers in Latin America access digital banking services and choose from a variety of ways to make and receive payments more easily. Couple these trends with faster network connections and the region is poised for significant Fintech growth over the next few years.
---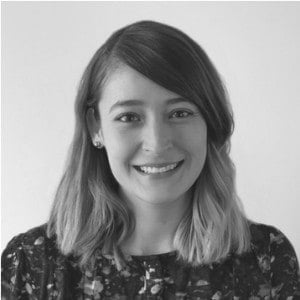 Katie Griffing is the co-founder of Launchway Media, a digital marketing and PR agency that works with technology companies and startups in Latin America and beyond. Follow Katie on Twitter @Ktagriff