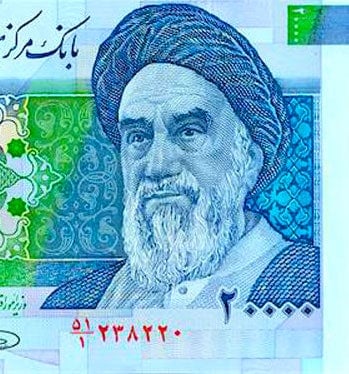 Iran Deputy Energy Minister Homayoun Haeri told an audience in Tehran over the weekend that cryptocurrency miners in his country should have to pay the same rates for power as firms purchasing electricity exports, Iranian news site Financial Tribune reports.
So far, Iran has had a mixed relationship with cryptocurrencies.
Officially, trading and possessing cryptocurrencies in Iran are banned, but ongoing economic and inflationary woes and foreign cash shortages have driven some demand for cryptocurrencies in a portion of Iran's citizenry.
Iranian politicians have also made repeated public statements about the government's plans to implement a national cryptocurrency for Iran.
Officials from the Islamic republic have stated that they hope to use an electronic rial to skirt sanctions and access global markets, including oil markets, which are currently denominated in US dollars.
According to Financial Tribune, Iran subsidizes household electricity rates to the tune of $1 billion USD per year.
Over the past two years or so, these low rates have attracted a number of foreign cryptocurrency mining operations and investors to the region.
Cryptomining is not necessarily legal in Iran, but the sector appears to be somewhat tolerated.
Crypto miners fleeing political uncertainty and natural disasters in China, for instance, have reportedly been setting up in Iran, a country they perceive as a relative "paradise" for their industry, according to 8BTC.
But some Chinese miners in Iran have also met with bad luck in Iran.
According to Liu Feng, a Chinese cryptominer in Iran, border officials in the country have confiscated, "…at least 40,000 crypto mining rigs of varied models…" and a border official willing to declare one's cryptominers "computer processors" on official forms must be found.
Liu has also said that, due to the lack of protections, power-provision deals in Iran can be re-written at will:
"I found a power plant and they could offer electricity at 0.06 yuan ($0.009) per kilowatt-hour. After deducting the operation costs, we agreed on a 70/30 profit split. But two months later, the power plant claimed a 50/50 split and doubled the electricity price offer."
This change forced Liu to shut down his operation. He has also had machines confiscated.
But a Chinese entrepreneur called He, who, according to 8BTC heads "a big company" in Iran, seemed confident about how to run a crypto mine there with the blessing of local authorities.
"At present, only in Iran's bonded zone could miner import/export be compliant and tariff-free."
Earlier this year, He was reportedly establishing a cryptocurrency mega-mine in an industrial park in that bonded zone:
"Mining investors need to pay a certain amount of refundable electricity deposit to the Iran's state grid. Small and medium-sized miners could apply to enter the industrial park in group."

"With nearly 900 megawattss of power, the cloud computing industrial park can hold 500,000 to 600,000 mining machines, possibly the largest mining farm."
If rates go up, however, paradise could come at a price for Iran's small- and mid-sized cryptominers.

According to Financial Tribune, electrical subsidies in Iran have made the country's citizens, "…oblivious to prudent energy use and unending government appeals for reducing consumption and waste."

Sponsored Links by DQ Promote