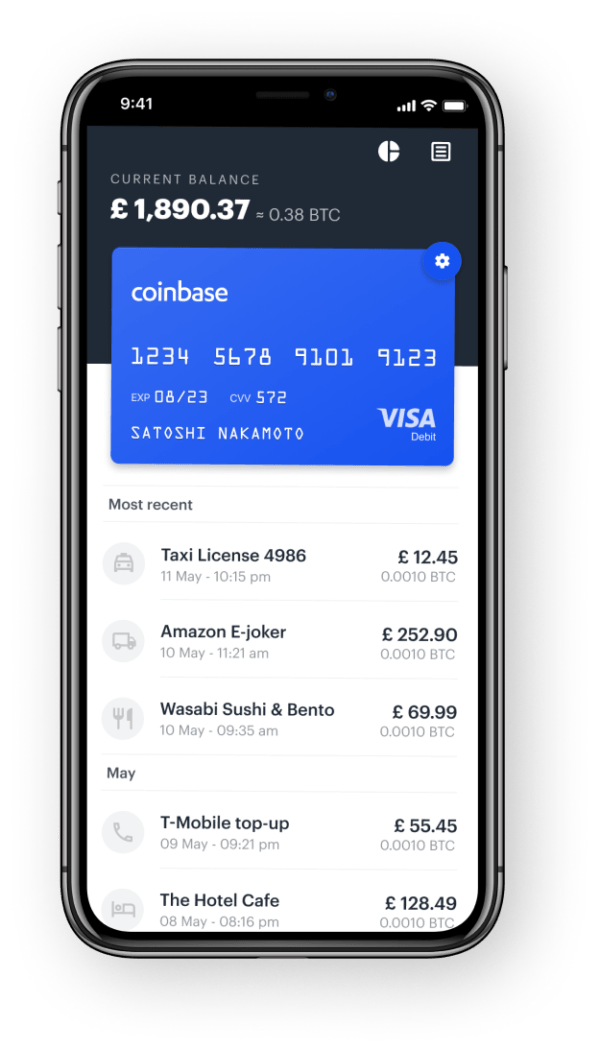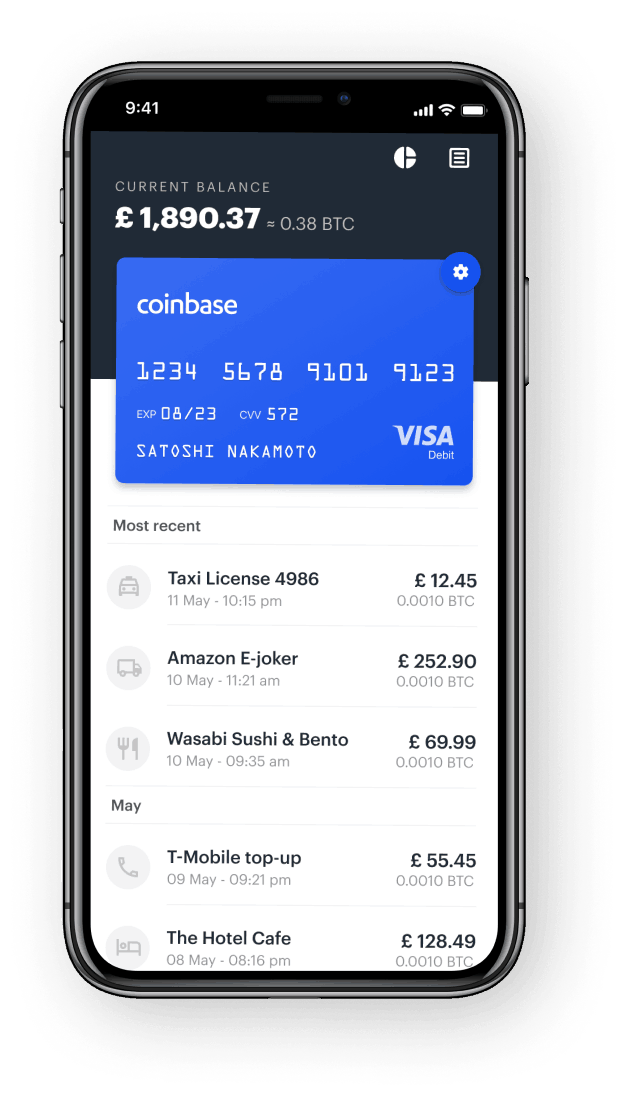 US based cryptocurrency trading platform Coinbase has announced that it's Coinbase (Visa) Card will become available in Spain, Germany, France, Italy, Ireland, and the Netherlands this week following a successful launch of the card in the UK in April.
According to CNBC, the card will allow individuals with cryptocurrency trading accounts on Coinbase to spend their Bitcoin, Litecoin and Ethereum balances on consumer goods anywhere Visa cards are accepted in the 7 countries.
"You can buy groceries on bitcoin and then coffee on litecoin right after," Coinbase U.K. CEO Zeeshan Feroz told CNBC.
Feroz would not disclose exactly how many Coinbase Visa's are now circulating in the UK, but reportedly claimed that the firm "blew past" the first 1,000 cards it offered for free in an initial promotional round.
Most Coinbase (Visa) Cards are digital and come in the form of a mobile app, though a physical "contactless" card is also available for making cash withdrawals at ATMs, CNBC writes.
But not all commentators are happy about the advent of card enabling retail purchases for crypto.
According to Financial Times journalist Isabella Kaminska, previous attempts at creating a card that enabling easy crypto-to-fiat conversions have been shot down due to regulatory concerns.
Kaminska warns that the Coinbase Visa could be used to provide a much-needed window for moving illicit funds off the Internet and into retail.
According to Kaminska, "In the battle against international money laundering, cryptocurrency remains the weakest link," due to irregularly-controlled global transmission systems that enable anonymous use.
Whereas cashing out cryptocurrency proceeds of crime (ransoms, exchange hack proceed, profits from drug and human trafficking) and regular criminal proceeds through banks remains very challenging, the new Coinbase Card, which allows spending of £10,000 to £20,000 per month, could change that, according to Kaminska:
"Until now, it has been relatively difficult to transform illegally earned crypto into real economy spending power…The end point is a bank account, which is significantly harder to obtain than a crypto wallet.., As a result, criminally obtained cryptocurrency is still mostly contained in terms of real-world spending. Any big cash-out spree by the dark economy also bears the risk of crashing the entire crypto market, which puts many people off from taking money out."
Former SEC Office of Internet Enforcement Chief John Reed Stark used a recent blog post at LinkedIn ("The Bitcoin Plague Spreads to Retail") to repudiate a number of American retailers that have announced they'll be accept cryptocurrency for retail purchases:
"Given its complete and utter lack of oversight and meaningful licensure, the cryptocurrency marketplace has spawned a growing global cadre of dangerous criminals, and the risks for retailers accepting cryptocurrency run a perilous gamut of legal, regulatory, financial, ethical and reputational dangers."
Though retailers may be trying to enhance public perception that they are modern and cool, according to Stark, accepting cryptocurrencies at the till is, "…just not worth it – and (is) a sad exemplar of commercial ignorance; opportunistic corporate pandering; and sadly, plain old-fashioned executive avarice."
---
Sponsored Links by DQ Promote