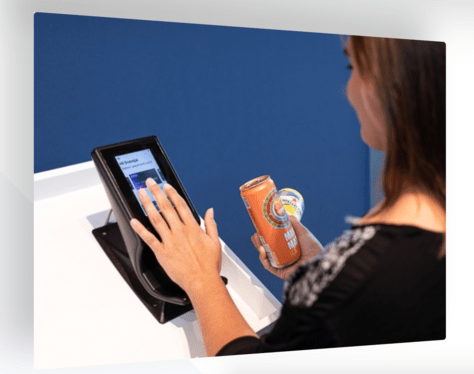 Germany-based global provider of digital payments and commerce solutions Wirecard announced on Wednesday the launch of its new palm scanner. According to Wirecard, the new prototype will expand the company's portfolio in the area of biometric payments and claims it will enable fast, convenient payments without any further proprietary infrastructure.
"The new solution is not only suitable for use in the retail industry, but is also ideal for admissions at events such as music festivals and sports events, or in the mobility sector including public transport or at the airport. Consumers experience a seamless, digital payment and shopping experience and can even leave their smartphones or wallets at home."
While sharing more details, Jörn Leogrande, Executive Vice President of Wirecard Labs, stated:
"At Wirecard, we strongly believe that biometrics will follow smartphones as a major means of payment and replace passwords in the future. With the new palm scanner, the advantages for consumers are clear. The scanner is fast, simple and extremely secure due to the uniqueness of everyone's palm. We want to shape the future of the retail industry and consumer experience, and for this reason are already developing tomorrow's technologies today."
The launch of the new palm scanner comes just days after Wirecard announced it was expanded its cooperation with German retailer, KaDeWe Group, to enable all digital in-store payments. Wirecard reported that through the expansion, it will now handle all cashless payments. Wirecard reported that the initial integration will see all of KaDeWe's three stores fully equipped with Wirecard's POS solution.