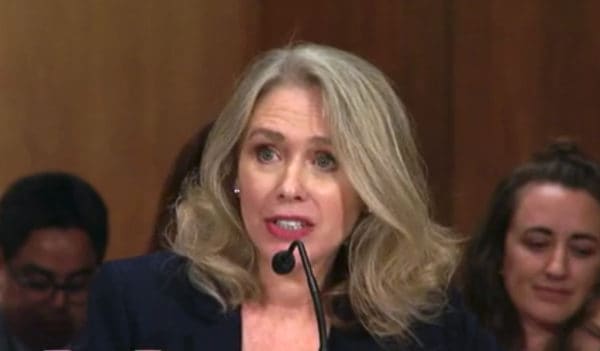 Allison Lee has been confirmed by the US Senate as a Commissioner at the Securities and Exchange Commission.
Earlier this month, Lee testified in front of the Senate Banking Committee as part of the confirmation process. Lee has spent the bulk of her career at the SEC. Lee stated during the confirmation hearing:
"the SEC has a mission that is vital to the economic well-being of Americans and American businesses. It navigates the critical intersection between these two; between everyday Americans striving to build savings to buy a home, to send kids to college and eventually retire, and American businesses that need capital to grow and prosper. This reciprocal relationship must be nourished from both sides."
She added that the SEC must ensure businesses of all sizes must have access to the capital they need to grow.
According to Lee's LinkedIn profile, she was previously Senior Counsel at the SEC Enforcement Division, Complex Financial Instruments Unit, from March 2015 to January 2018. Prior to that, Lee was Counsel to former SEC Commissioner Kara Stein and spent a good number of years as Enforcement Counsel.
Most recently, Lee was a consultant at Congress Park Consulting.
In a brief statement, SEC Chair Jay Clayton and the other Commissioners welcomed Lee to the Commission:
"We congratulate Allison on her successful Senate confirmation, and, on behalf of the entire agency, we welcome her back to the SEC. We look forward to her further contributions to our work in advancing the agency's mission on behalf of our investors and markets."
Sponsored Links by DQ Promote