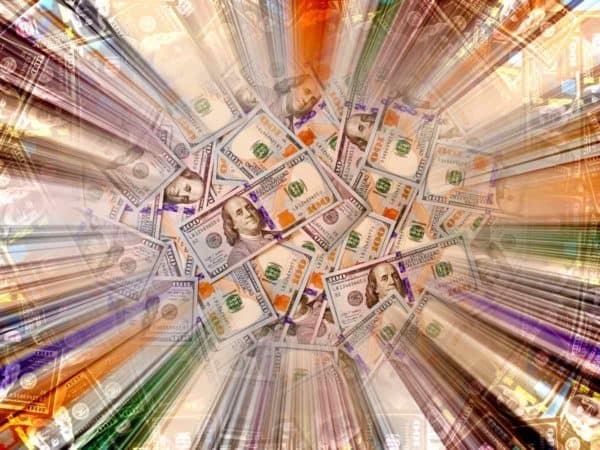 Singapore based Algorand successfully raised $60 million in a dutch auction token sale this week. The Algorand Foundation said the auction was "met with overwhelming demand" as they distributed the first 25 million Algos to global auction participants. Algorand boldly claimed this was the "start of the borderless economy." US-based investors were blocked from participating along with a handful of other countries.
Some reports pegged Algo's market cap of $24 billion given the fact a lot more Algos are coming, thus challenging Ethereum as a top crypto. Others cautioned that this price will fluctuate and could change dramatically. CoinMarketCap had it at around $7.8 billion. Still, a lot of notional value.
In a blog post, Algorand had this to say:
"The launch of MainNet and the successful first auction usher in a new era of global economics. The Algorand Foundation's innovative economic model paves the way for widespread blockchain adoption and realizing the potential of the borderless economy: an inclusive and transparent system, where everyone has the opportunity to build prosperity, no matter where they are. Throughout our recently completed TestNet phase, companies across industries from finance to commercial real estate have been building innovative applications on the platform. Now that our first auction is complete and MainNet has launched, those companies can bring their Algorand based solutions to market."
Algorand claims to be the "first of its kind" blockchain addressing all of the shortcomings intrinsic to the most popular programmable blockchain: decentralized, scalable, and a secure public blockchain. Algorand is now another contender to become the one blockchain to rule them all.
Algorand says its "pure proof of stake protocol" confirms transactions immediately and can scale to billions of users. Throughput is pegged at 1000 transactions per second. Future improvements are expected to improve upon these metrics.
Algorand provided examples of projects that are using their platform:
TOP Network is the world's first blockchain-powered cloud communications network with over 60 million users. TOP Network offers a wide array of cloud communications services such as messaging, calling, VPN, CDN, IoT data sharing and more, all powered by Algorand's blockchain technology.
AssetBlock is a financial services company modernizing real estate investment and leveraging digital assets through the tokenization of commercial real estate and collateralization of loans. With Algos in circulation, AssetBlock is giving private investors access to high-quality real estate investments through a digital-first platform, in addition to offering crypto holders loans for purchasing real estate.
OTOY Inc. is the cloud graphics company pioneering technology that is redefining content creation and delivery for media and entertainment organizations around the world. OTOY is making GPU rendering power more efficient for independent artists & major animation studios with the Render Network (RNDR). Using blockchain technology, RNDR creates a more efficient, powerful, widely scalable GPU cloud rendering network.
Syncsort is the global leader in Big Iron to Big Data software, organizing data that powers machine learning, artificial intelligence, and predictive analytics. They're creatively connecting legacy systems to the Algorand blockchain to leverage traditional investments — unlocking valuable data and ensuring that it's complete, accurate, and trusted.
Of course, it will take some time to see if Algorand accomplishes its ambitions.