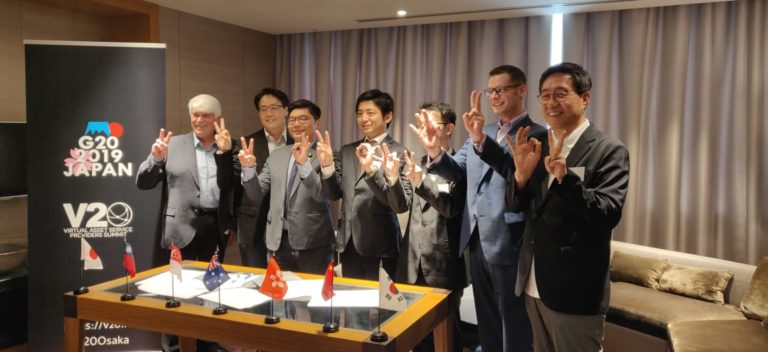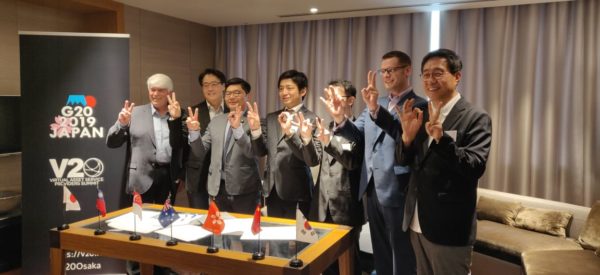 The V20 Summit, a crypto focused event taking place alongside the G20 in Japan, has announced a Memorandum of Understanding (MOU) signed by a "group of key national trade associations" to create a single association to provide a unified, global voice representing "Virtual Asset Service Providers" (VASPs).
The genesis of V20 was the fast-moving guidelines by FATF impacting VASPs. The final guidelines were recently revealed requiring VASPs to track all data of every individual crypto transaction while making this information available to regulators. Former FATF President, Roger Wilkins AO, was present to witness the signing ceremony.
The signatories on the MoU include:
the Australian Digital Commerce Association (ADCA),
Singapore Cryptocurrency and Blockchain Industry Association (ACCESS),
Japan Blockchain Association (JBA),
Korean Blockchain Association (KBCA),
Hong Kong Blockchain Association (HKBA)
the ​Taiwan Parliamentary Coalition for Blockchain &Industry Self-Regulatory Organization. Former
The signatories showed strong representation from the Asia-Pacific region, a hot-bed of blockchain innovation, but western participation appeared to be short.
Ronald M. Tucker, V20 organizer and founder of ADCA, called signing a pivotal moment for VASPs as the industry continues to evolve.
"We've brought everyone on the journey to create a new body that will assist in establishing a means to engage with government agencies and the FATF to ensure our best interests are understood and valued at an international level," he said.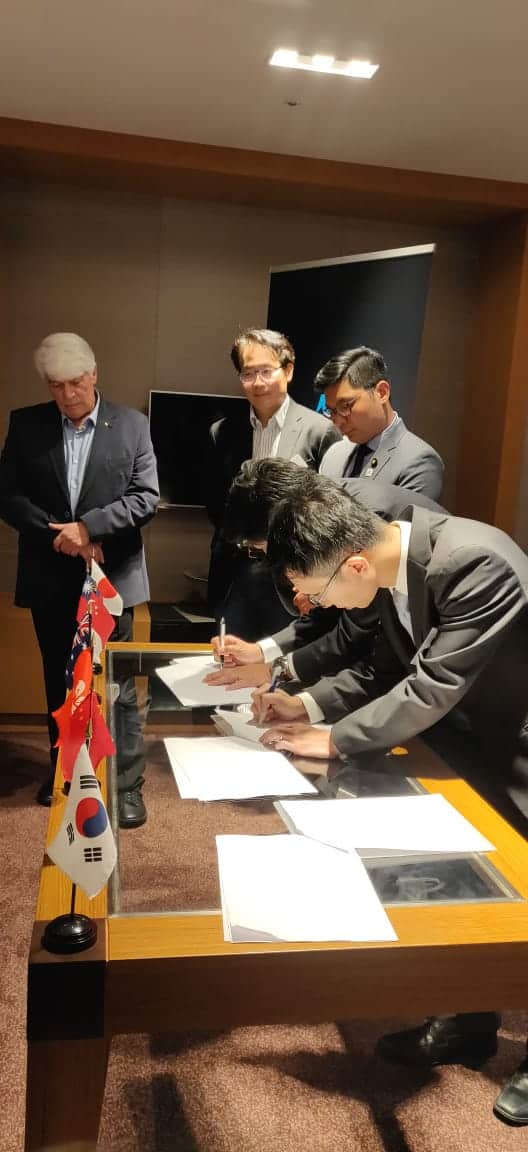 The MOU was said to initiate a group commitment to craft a cooperative regime to foster dialogue with government officials. The new group intends to advocate on behalf of best practices and help develop policy and procedures for the industry to adopt.
Anson Zeall, co-organizer of V20 and Chairman of Singapore ACCESS, said the MOU, fueled by FATF, is indicative of the industry entering a new phase.
"Further, this new agenda aligns with and strengthens our original mission to utilise the power of blockchain technology to deliver financial inclusion across the world," said Zeall.
Sponsored Links by DQ Promote