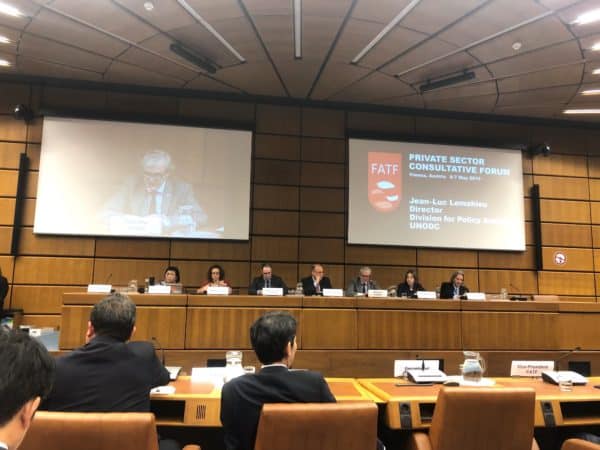 Later this week the V20 conference will take place alongside the bi-annual G20 event being hosted in Japan.
The G20 is, of course, the global powwow of 19 leading nations plus the EU. While mostly a lot of hobnobbing and back-room policy wrangling, while in Japan the G20 members will approve the global crypto guidelines recently put forth by the Financial Action Task Force (FATF). These guidelines were distributed last week in a finalized form providing significant detail on what the crypto industry must do to remain compliant.
FATF wants to crush money laundering and terrorist financing in its tracks, understandably so. The group sees virtual currencies as a rising risk for illicit activities and as well as a path for rogue nations to skirt around sanctions.
FATF's "Recommendation 15" details the application of the FATF Standards and binding measures for the regulation and supervision of virtual asset activities and service providers. This impacts all countries and all crypto service providers including cryptocurrency exchanges and issuers.
Countries that want to operate within the developed world of finance are required to strictly regulate VASPs. Platforms must maintain records on all transactions, including names, amounts, dates, addresses etc. for years. Any transfer valued at $1000/€1000 must carry with it all of that information which must persist.
Illicit activities must be flagged and dirty money must be frozen and confiscated. Or else.
The required information includes the: (i) originator's name (i.e., the sending customer); (ii) originator's account number where such an account is used to process the transaction (e.g., the VA wallet); (iii) originator's physical (geographical) address, or national identity number, or customer identification number (i.e., not a transaction number) that uniquely identifies the originator to the ordering institution, or date and place of birth; (iv) beneficiary's name; and (v) beneficiary account number where such an account is used to process the transaction (e.g., the VA wallet).
Many digital asset businesses are rankled by the heavy-handed approach by FATF. While there was a public consultation on the proposal, the chatter is the process was more for show than anything else.
Additionally, some G20 participants are allegedly irritated by the guidelines as well. But with the US holding the leadership of FATF the momentum was simply too much.
You are right, Hayley. Now we must work collaboratively to determine 'how' to implement these new rules so that both #FATF requirements and industry interests and satisfied #V20Osaka https://t.co/f2mpPbtAKo

— V20 Osaka (@V20Osaka) June 21, 2019
The organizers behind V20 are resigned to the fact that the cards have been dealt and now it is up to the industry to seek an internationally agreed upon system for VASPs, similar to how the IBAN (or International Bank Account Number) emerged. United the crypto industry suceeds divided it will become a big struggle.
A Unified Front at V20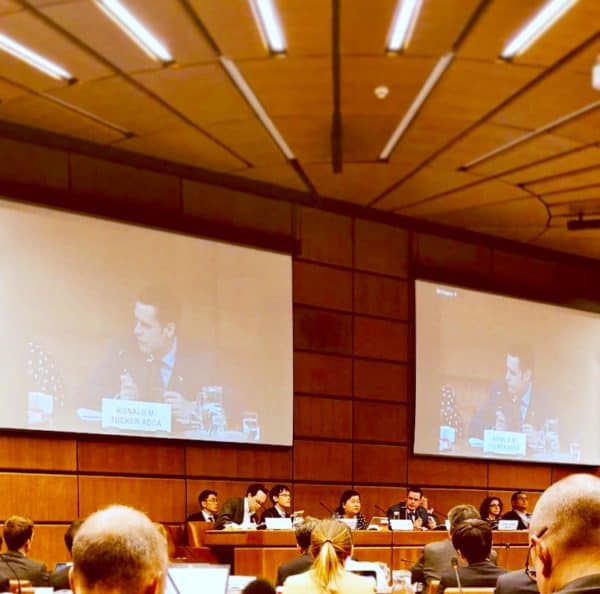 Crowdfund Insider recently spoke to Ronald Tucker who is an organizer of the V20. He participated in the meeting in Vienna where the FATF guidelines were discussed and he said it became clear pretty quickly there would be little movement on the proposed rules.
Tucker said the rules are going to come in as they are.
"We cannot change the needle as to how they are written. They are coming into effect," said Tucker. "Can we unify the industry? Unify the VASPs?"
The traditional banking industry is a well-established global group. They have been at this game for hundreds of years. Crypto, on the other hand, is still in its infancy. Getting young crypto focused associations or advocacy groups to gather in a single location to decide their collective future is a herculean task. But that is what Tucker and V20 have set out to do.
This is not about challenging the FATF guidelines, as that boat has already sailed. This is about finding a collective solution so the digital asset industry can continue evolve and accomplish their innovation goals.
Tucker said that the FATF guidance is non-binding but countries are expected to comply with them. If you are not compliant you are considered off the reservation and blacklisted, so there really is no other option.
"Countries are going to need to change regulations." Tucker said. "[It is] so much more difficult to make that tech come into place. We have to move quickly and approach regional regulators."
The key Goal of V20 is to explore solutions and come up with a schematic of a solution, Tucker explained. There isn't a holistic solution, at least not yet. Tech is only 10% of the issue – 90% is getting everybody to the table.
During the first day of V20, global participants (which are said to include all of the major VASPS  and a good number of policymakers/regulators) will discuss policy issues. On day two, participants hope to come up with a mutually agreeable solution to manage the new compliance rules. Participants will "map out the solution."
While some insiders have shared with CI they feel the "industry has been bypassed" and this is a US driven, hardball move, Tucker is more optimistic about the eventual outcome.
"Never underestimate our industry's ability to innovate," stated Tucker.
Sponsored Links by DQ Promote