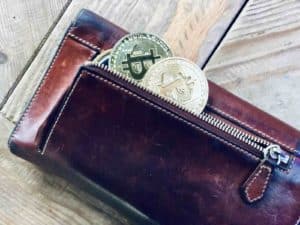 Peer to peer Bitcoin platform Paxful has sent over a note about the first 6 months of 2019. According to the P2P service, the average monthly volume in USD for the first half of 2019 was $65 Million. This amount is almost double the volume from Q1 of 2018 which was $33 Million.
The countries leading the charge include:
United States
Nigeria
Ghana
India
UK
In the US, the most peer to peer usage in 2019 is coming from these 5 states:
Los Angeles
Atlanta
Dallas
San Francisco
Miami
New markets that grew the most in peer to peer Bitcoin trading in 2019:
Bulgaria – 30%
Malaysia – 30%
Indonesia – 26%
Turkey – 26%
Israel – 26%
Paxful still offers in-person transfers – something competitor LocalBitcoins shut down several weeks back as pressure is rising regarding the need to KYC any and all transactions.
Earlier today, the US Secretary of Treasury, Steven Mnuchin, expressed his concern about potential shortcomings in the crypto sector regarding money laundering and illicit activity.
But for now, Paxful still provides a handful of one-to-one transaction options which appear to be gaining in popularity.