AlphaSense, an artificial intelligence (AI) platform, has secured $50 million in a Series B funding round led by Innovation Endeavors. AlphaSense already claims over 1000 corporate clients that use its market intelligence service.
Other investors in the funding round include Soros Fund Management LLC, through its private investment vehicle, and other existing investors.
Launched in 2011, the company has raised more than $90 million.
AlphaSense said it will use the additional capital to "further develop its groundbreaking AI and natural language processing technology, accelerate product development, and drive global expansion of the platform."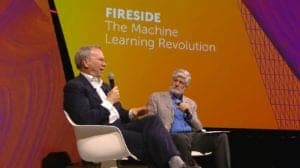 Eric Schmidt, former CEO of Google, and founding Partner of Innovation Endeavors, explained that information is the currency of business today. But data is overwhelming and fragmented. That is where AlphaSense steps in.
"We were impressed by the way AlphaSense solves this with its AI and search technology, allowing businesses to proceed with the confidence that they have the right information driving their strategy."
According to the company, via its semantic search AlphaSense organizes and indexes more than 100 million documents such as broker research, earnings call transcripts, private company data, newspapers, trade journals, as well as internal company data and presentations, to provide business professionals the insights necessary to make critical decisions quickly and confidently.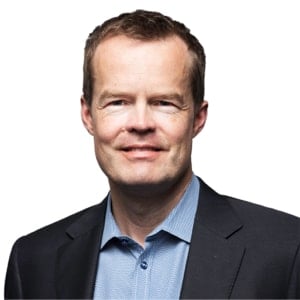 More than fifty percent of the S&P 100 corporations and more than sixty-six percent of the 50 largest global investment firms use the service.
"At AlphaSense, we are committed to providing a transformative solution to a problem that affects all large companies across every industry," said Jack Kokko, CEO and Co-founder of AlphaSense. "We are excited to be backed by Eric Schmidt and the Innovation Endeavors team, and remain focused on helping knowledge workers worldwide acquire critical business insights and data with great speed and confidence."
Rick Scanlon, founding Partner at Innovation Endeavors, led the AlphaSense investment and joined the company's board.
Scanlon noted that AlphaSense is a high-growth, product-first company with a highly differentiated AI platform and an exceptional team.
"I'm really excited to join the board and I look forward to working with the company as it delivers on its visionary promise of augmented intelligence, or the best of technology and human ingenuity working together."
Sponsored Links by DQ Promote