Peoples Bank of China Releases Measures for Further Opening up the Financial Sector
In order to implement the decisions and arrangements of the CPC Central Committee and the State Council on further advancing opening-up, and according to the principle of taking actions "faster rather than slower and sooner rather than later", the following 11 measures for further opening up the financial sector are hereby released on the basis of thorough research and assessment: (Source: PBC)
Foreign-funded institutions will be permitted to conduct credit rating business on all types of bonds in China's inter-bank and exchange bond markets.
Overseas financial institutions will be encouraged to participate in the establishment of and equity investment in asset and wealth management subsidiaries of commercial banks.
Overseas asset management institutions will be permitted to co-establish foreign-controlled asset management companies together with subsidiaries of Chinese banks or insurers.
Overseas financial institutions will be permitted to invest in the establishment of or make equity investment in pension management companies.
Foreign capital will be supported in wholly-owned currency brokerage establishment and equity participation.
The transitional period for raising the foreign ownership cap on life insurers from 51 percent to 100 percent will be brought forward to 2020 from 2021.
The requirement that the total share of an insurance asset management company held by domestic insurers shall be no less than 75 percent will be removed, and the foreign ownership will be permitted to exceed 25 percent.
Entry conditions of foreign insurers will be eased by removing the requirement of over-30-year operation.
The removal of foreign ownership limits on securities, fund management and futures companies will be advanced by one year to 2020.
Foreign institutions will be permitted to obtain Type-A lead underwriting licenses in the inter-bank bond market.
China will further facilitate the investments of overseas institutions in the inter-bank bond market.
WeChat Pay Pilots In-Flight Payment Feature
On July 24th, WeChat pilots its in-flight payment feature on two flights carried by Spring Airlines.
Customers often face problems of no network or cash when they want to buy something on the plane. For users with credit scores of 550 or above on WeChat Pay, he/she could be offered the feature of "WeChat In-Flight Pay". The consumer could buy catering, souvenirs, drinks, blankets or other goods without showing the payment QR code. Once the plane lands and a connection with the internet is established, the bill will be sent automatically to the consumer and the money will be transformed directly from his/her WeChat Pay account. (Source: mpaypass)
Blockchain-based Cross-Border Financial Service Project Expands to 10 Pilot Cities and Provinces
In March 2019, the State Administration of Foreign Exchange launched its blockchain-based cross-border financial service platform project. It is another trial of blockchain application by Chinses government after the PBC set up the GBA (Guangdong-Hong Kong-Macao Greater Bay Area) financial blockchain platform.
In just four months, the cross-border financial blockchain service platform project has expanded to 10 pilot cities and provinces including Shanghai, Jiangsu, Shaanxi, Beijing, Chongqing, Zhejiang, Fuzhou, Ningbo, Xiamen and Quanzhou. At the same time, there are 14 banks participating in this innovative experiment: Bank of China, Industrial and Commercial Bank of China, Agricultural Bank of China, China Construction Bank, Bank of Communications, China CITIC Bank, China Merchants Bank, Shanghai Pudong Development Bank , Industrial Bank, Minsheng Bank, Zheshang Bank, Nanjing Bank, Hangzhou Bank, Jiangsu Bank. (Source: ychain.com)
In China, #Blockchain-based Cross-Border Financial Service Project Expands to 10 Pilot Cities and Provinces
The National Internet Finance Association of China to Establish Digital Banking Committee
On July 11th, National Internet Finance Association of China (NIFA) held a working meeting for the establishment of a digital banking committee.
Li Dongrong, chair of NIFA, pointed out that digital transformation is the future of the world. Commercial banks should take this opportunity of digitalization, providing better and more efficient financial services for the real economy.
At the meeting, the preparatory group of the committee approved three key tasks for the future work, namely digital transformation of commercial banks, research about open banking and financial infrastructure construction. (Source: NIFA)
The National Internet Finance Association of China to Establish Digital Banking Committee #Fintech
---
The above is a weekly synopsis of the biggest stories on Fintech in China provided by WeiyangX, part of Tsinghua University, in partnership with Crowdfund Insider.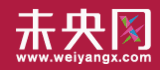 WeiyangX is the most influential website focusing on Fintech in China. The site covers the latest news, industry data analysis, business practices, and in-depth fintech cases in fintech. WeiyangX is incubated by Fintech Lab. Founded by Tsinghua University's People's Bank of China (PBC) School of Finance in 2012, the Fintech Lab is the first and leading research entity dedicated to leading best practices, promoting interdisciplinary innovation, and encouraging entrepreneurship in the field of fintech through scientific research and innovative project incubation.