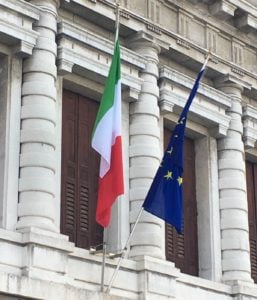 FinecoBank, a more traditional bank that is seeking to burnish its Fintech credibility, has added the Canadian Stock Exchange to its options for investors.
According to a release, traders and investors can now access an additional 250 shares and over 600 ETFs available on the Toronto Stock Exchange (TSX) via Fineco's online trading platform.  Fineco's existing offerings include 26 international stock markets. The company claims to provide one of the most comprehensive range of stocks, ETFs and bonds available on any platform.
Last week, the bank added the Chinese Yuan to its multicurrency offer. The week before was the launch of the Euro Direct Debit feature for UK customers.
Fineco used to be controlled by UniCredit but as of May, the Italian bank sold shares in the company reducing its stake to a minority position. While maintaining
The third-largest bank in Italy, Fineco launched in the UK in 2017 thus entering the hot Fintech market and entering the digital banking fray.
A recent article in Private Banker International described Fineco as a "digital-centric challenger" that could be the "Monzo of private banking." It is interesting to see a European bank moving into the UK market – a market that will soon exit the European Union.
Paolo di Grazia, head of global business of Fineco at the London office, said that they are not just a Fintech as they are a "fully fledged bank" that has been around for 20 years and is profitable.
Alessandro Capuano, Head of Global Brokerage & International Business Development, said that recent developments have reinforced their position as a one-stop shop for consumers providing banking, trading and a multi-currency account:
"Our service, already incredibly popular in Italy and mainland Europe, remains unique in the UK."
Sponsored Links by DQ Promote