U.S.-based online lending platform Lendio announced on Tuesday it has facilitated more than $1.5 billion in financing to small businesses across the U.S. This news comes just a few weeks after Lendio acquired of cloud-based small business account platform, Billy, and the launch of Lendio's bookkeeping software for small businesses, Sunrise. Founded in 2011, Lendio describes itself as an online service that helps businesses find the right small business loan within minutes.
"Lendio makes small business loans simple by matching qualified small business owners with active banks, credit unions, and other lending sources."
Speaking about the latest milestone, Brock Blake, CEO and founder of Lendio, stated:
"At Lendio, we want business owners to understand and have a big-picture view of their capital options. We also want to help them evaluate how financing can be a critical investment to improve their business productivity. We look beyond immediate transactions with our customers. Lendio works with them to establish the best path to growth and future financial health for their businesses."
Blake went on to add:
"Online lending options are becoming more attractive to small businesses. There are more players in the non-traditional lending space offering more sophisticated credit solutions to small businesses than ever before. Lendio aims to inform business owners of these options that aren't just there to help them get by, but to help them expand and scale."
Lendio also shared an infographic of its success so far, which is below.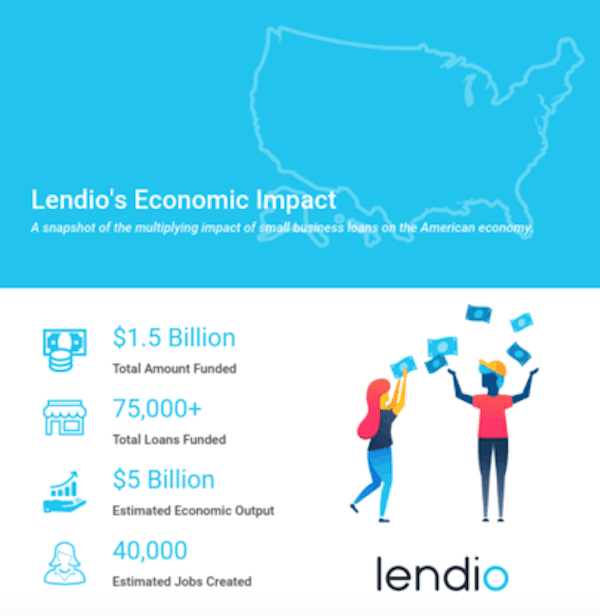 Sponsored Links by DQ Promote