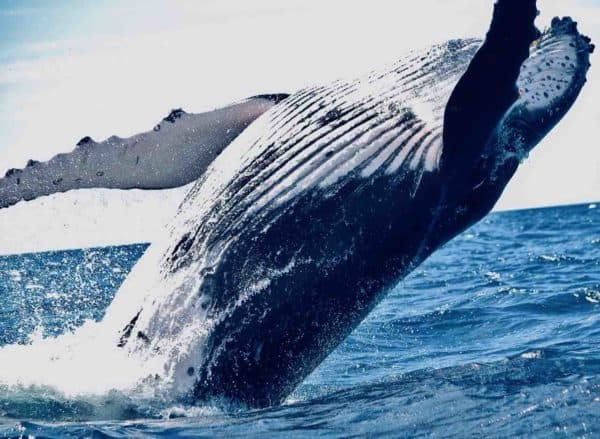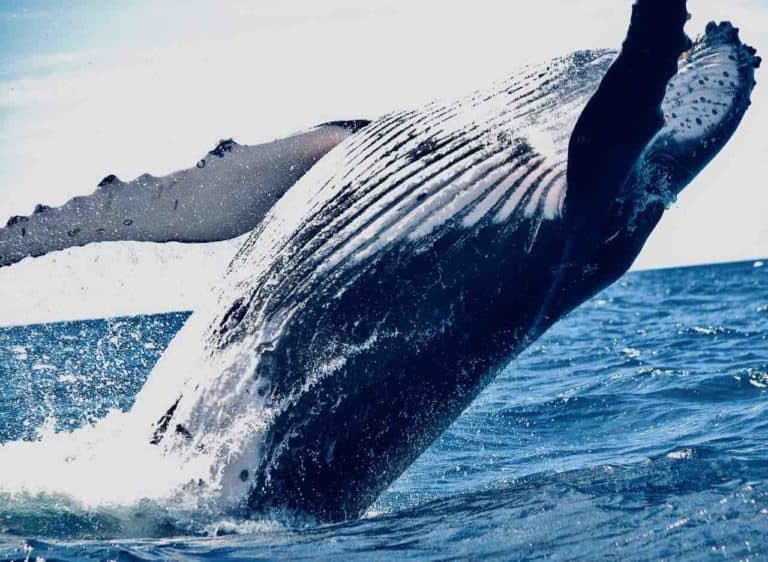 A cryptocurrency data research firm says that 80% of the world's $4 billion USD supply of Tethers, a cryptographic/digital proxy of USD, is controlled by about 300 entities, Bloomberg reports.
These "whales" all control more than $1 million USD in tethers each. By comparison, at least 20 000 Bitcoin wallets contain balances of more than $1 million USD.
Single entities can also control more than one wallet address, meaning the concentration could be even tighter.
The findings contribute to a host of concerns already expressed about tethers.
Tether coins are issued by a company called Tether, and they were created to facilitate global crypto exchange arbitrage and to infuse liquidity into crypto trading markets otherwise stifled by inconsistent banking.
Due to stated concerns about fund origins (cryptocurrencies have been used to launder money, etc. many exchanges have had few serious controls), banks' have often refused to service crypto companies or have withdrawn services.
For their part, crypto companies have cried foul and have complained that banks are being anti-competitive.
Crypto-friendly Tethers allow traders to move in and out of crypto positions without having to cash out at banks. They may also help crypto traders avoid taxable events in some jurisdictions where crypto-to-crypto trades are not taxed but crypto-to-fiat trades are.
Tether has also, at times, used 'alternate' banking channels such as CryptoCapital, whose operators are now charged in the US with providing "shadow banking" to crypto exchanges.
Critics have long questioned Tether's claims that it stores in reserve $1 US dollar for every Tether it issues, and Tether has never produced a credible audit proving its reserves.
Now the company and associated exchange Bitfinex are contesting orders issued by the New York Attorney General's Office (NYAG) compelling them to produce comprehensive records.
The NYAG says Tether and Bitfinex failed to disclose the seizure of $850 million USD by Panamanian authorities to investors.
They also say Tether made a loan of $650 million USD from its reserves to Bitfinex to cover the seizure and didn't disclose this change to investors until several months after the fact.
Many of the same, often anonymous, critics questioning Tether's reserve claims have also claimed tethers are used to manipulate the prices of bitcoins and other cryptos.
In June 2018, Professor John Griffin of the University of Texas added a credible voice to the chorus, when he and graduate student Amin Shams published a comprehensive study indicating, "Tether is used to provide price support and manipulate cryptocurrency prices."
The paper's abstract states:
"(W)e find that purchases with Tether are timed following market downturns and result in sizable increases in Bitcoin prices. Less than 1% of hours with such heavy Tether transactions are associated with 50% of the meteoric rise in Bitcoin and 64% of other top cryptocurrencies."
Griffin frequently consults with US government agencies.

According to Bloomberg paraphrasing CoinMetrics, "Tether was used in 40% and 80% of all transactions on two of the world's top crypto exchanges, Binance and Huobi."

Other big holders include Bitfinex, "brokers that cater to Chinese investors needing to exchange yuan," and high-frequency traders.

Binance is now headquartered in Malta but started in China. Huobi is headquartered in Singapore, and Bitfinex is headquartered in Hong Kong.

Coindesk recently reported that Tethers have now supplanted Bitcoins as the currency of choice for multimillion-dollar commercial remittances by Chinese merchants selling products in Moscow.

Sponsored Links by DQ Promote