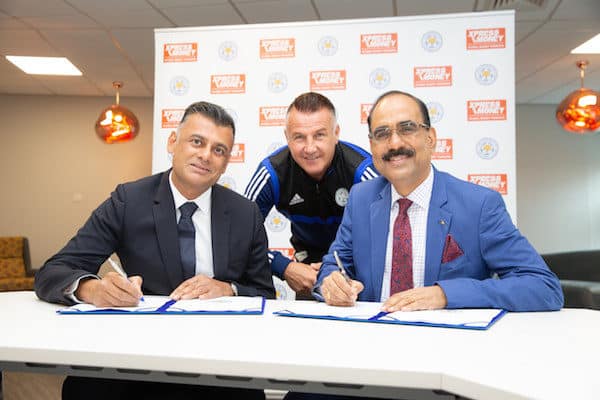 UK-based money transfer platform Xpress Money announced on Friday it has formed a new partnership with Leicester City Football Club. Through the collaboration, Xpress Money has been named the Club's official money transfer partner. While sharing details about the partnership, Sudhesh Giriyan, Chief Executive of Xpress Money, stated:
 "The passion for football transcends borders, nationalities and ethnicities, and through our partnership with Leicester City we will aim to capitalise on the universal appeal of football to keep the feeling of home alive among millions of people around the world. The remittance industry is constantly on the threshold of evolution and a partnership of this stature could catalyse our expansion plans and help us connect to a larger community. Simply put, creating opportunities and connecting communities is central to our partnership with the Football Club."
Harj Hir, Head of Partnerships at Leicester City, then added:
"We are delighted to establish a partnership with one of the world's largest money transfer companies.  We are very much looking forward to working with the Xpress Money team and our global popularity provides a perfect platform for the partnership to deliver a number of exciting initiatives."
Founded in 1999, Xpress Money claims to be one of the fastest money transfer brands in the world. The company is now present in 180 countries.