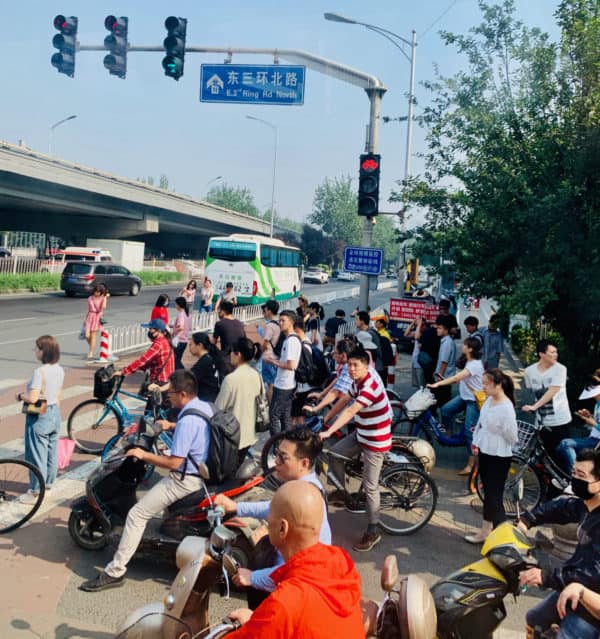 After five years in development, the deputy director of the People's Bank of China's Payments and Settlement Division, Mu Changchun, says, "(The) People's Bank digital currency can now be said to be ready."
Shanghai Securities News (SSN) writes that  Mu made the announcement at the third "China Financial Forty People Yichun Forum" on August 10th.
After building a blockchain prototype, researchers from the People's Bank of China Digital Money Research Group have apparently come to the same conclusion as researchers elsewhere: that standard blockchains cannot handle immense numbers of transactions on their own
"If you want to reach the retail level," said Mu, "high concurrency is a problem that cannot be avoided."
Also like researchers elsewhere, the technologists deploying China's new official currency network will establish "a two-tier operating system," with the first tier, the primary blockchain "backbone," controlled by the Bank of China, and the second tier(s) managed by the country's commercial banks.
"The People's Bank of China first converts digital currency to banks or other operating agencies, and then converts them to the public. This is a two-tier operating system," SSN writes.
The Bank of China reportedly believes this structure will not only enhance the development and maintenance of the network through competition, but will also disperse risk and reduce "disintermediation" (enhance centralized control of the network).
Two-tiered deployment also has other advantages, according to the outlet paraphrasing the deputy director:
"If a single-tier operating structure is adopted, it means that the People's Bank must face all the public alone. In this case, it will bring great challenges. From the perspective of improving accessibility and increasing public willingness to use, a two-tier operational framework should be adopted to deal with this difficulty."
The two-tier system outlined in the report bears a resemblance to "secondary layer solutions" being developed and tested by North American companies Blockstream and Lightning Labs to help "scale" the Bitcoin network and others.

Because of the way the Bitcoin network is "mined" (intensively, and miners can prioritize settling bigger transactions to collect bigger fees), settling transactions directly on Bitcoin can take anywhere from several minutes to several hours, depending on how busy the network.

"Secondary layer solutions" are designed to make cryptocurrency transactions much quicker by processing bundles of transactions "off-chain" and then writing these transactions as a group to the blockchain.

Officials in China, Iran, Venezuela, and Russia have all expressed an interest in developing a global cryptocurrency network that would allow them to skirt US sanctions and reduce their dependence on the US dollar.

Sponsored Links by DQ Promote