Chinese peer-to-peer lending platform Hexindai (NASDAQ: HX) announced last week its invested Indonesian online lending platform, Musketeer Group, Inc. (Musketeer) has completed registration for its peer-to-peer lending platform with the Indonesian Financial Services Authority (OJK). Hexindai notably acquired a 20% equity stake in Musketeer in August last year.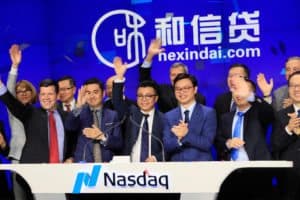 According to Hexindai, Musketeer's platform, which is called PT Technology Indonesia Sentosa, is claimed to be among the early batch of lending companies in Indonesia that have registered with the OJK, which laid out pre-requisites for online lending platforms to register and obtain licenses earlier this year. Speaking about the registration, Xiaobo An, Hexindai's Founder, Chairman and CEO, stated:
"We are pleased that Musketeer's P2P platform has completed the registration in Indonesia. We will continue to share our experience and support Musketeer's business growth and compliant operations. We are confident that Musketeer will enjoy robust growth to meet the booming demand in Indonesia."
Hexindai went on to add to register, online lenders are required to work with local banks, have physical offices, enlist with the Communications and Information Ministry and have a minimum of Rp 1 billion (about $70,000) in capital reserves. Only a limited number of qualified online lenders in Indonesia can register with OJK.