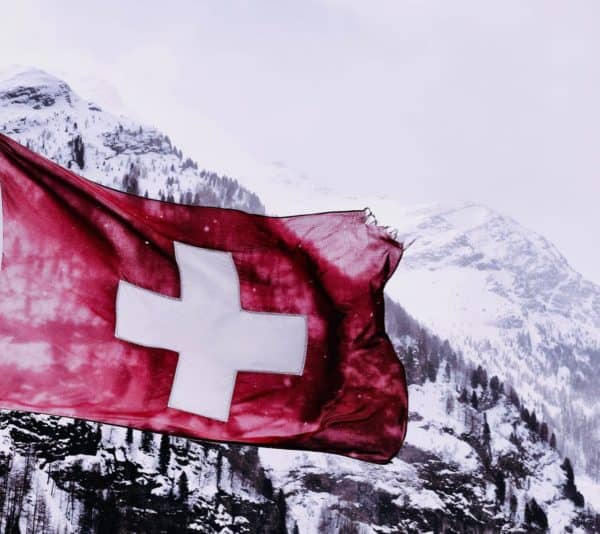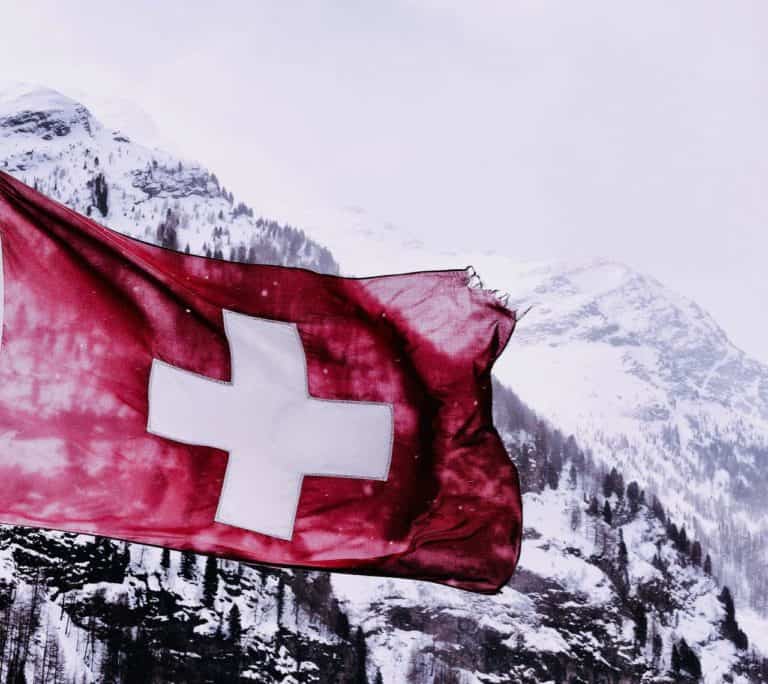 Switzerland Global Enterprise (S-GE) and the Swiss Business Hub ASEAN expect to showcase approximately 30 different Fintech firms at the upcoming Singapore Fintech Festival this coming November. A noted Asian Fintech Hub, the annual Singapore Fintech Festival has captured wide participation from Southeast Asia as well as other regions from around the world. This will be the 3rd year that a "Swiss Pavilion" has been organized to promote the country's innovative financial firms.
The Singapore Fintech Festival is organised by the Monetary Authority of Singapore (MAS), in partnership with The Association of Banks in Singapore, and in collaboration with SingEx Holdings.
According to a release, companies participating from Switzerland will dispaly blockchain tech as well as Regtech, big data, algo trading, cybersecurity and more. The Swiss Pavilion is said to be one of the larger national pavilions taking part at the Festival.
Of note, Switzerland has signed multiple cooperation agreements with various international jurisdictions including: ASEAN, China, India, Japan and South Korea.
Today, Switzerland claims to be home to over 1,000 Fintech firms, accross a spectrum of verticals with prominence in blockchain development.
Patrik Wermelinger, Member of the Executive Committee of Switzerland Global Enterprise commented on Switzerland's strong showing:
"The Switzerland Global Enterprise (S-GE) is pleased to showcase the Swiss ecosystem of top financial institutions and leading Fintech players at the Singapore Fintech Festival 2019.  As one of the Top 10 Financial Centres of the world, Switzerland offers the ideal combination of dense and diverse ecosystem in the fintech space, a regulator addressing the needs of the industry and a great pool of talents to create new solutions for the future.  ASEAN is an exciting region and we are confident of breaking new grounds with the number of companies represented and the spectrum of solutions that is on offer this year".
Switzerland's Ambassador to Singapore, H.E. Fabrice Filliez, said interest from Swiss Fintech enterprises in Singapore has been growing rapidly.
"Over the past few years, we have seen escalating interest from Swiss fintech companies to spread their winds into ASEAN using Singapore as a hub.  There is potential for more Swiss-Singapore exchanges and it is my wish to see more of such collaborations.  Together, we can explore more markets and help the financial institutions grow rapidly."
The current list of Swiss Fintech participants is below.
1.
Algo Trader AG
AlgoTrader is a Java-based algorithmic trading platform that enables trading firms to rapidly develop, simulate, deploy and automate any quantitative trading strategy for any market. Designed by industry experts, it gives users maximum control of high-speed, fact-based trading for consistent, superior results.
2.
Ambitorio AG
Ambitorio AG provides an innovative and unique transactional ecosystem allowing customer to send, protect and track information of high value.
3.
Avaloq Asia Pacific Pte Ltd
Avaloq is a leader in core banking software and digital technology and a provider of software as a service (SaaS) and business process as a service (BPaaS) solutions for banks and wealth managers. Today, the serve over 150 clients and managed assets of USD 4 trillion using the software.
4.
Bitcoin Suisse AG
Founded in 2013, Bitcoin Suisse has been a pioneer in providing crypto-financial services. Bitcoin Suisse has helped to shape the crypto-and blockchain-ecosystem in Switzerland and has been a driving force in the development of the 'Crypto Valley' and 'Crypto Nation Switzerland'. As a regulated Swiss financial intermediary (SRO – VQF member), Bitcoin Suisse offers prime brokerage, storage, lending, and other crypto financial services.
5.
CoreLedger AG
CoreLedger provides end-to-end technical solutions to make your integration of blockchain seamless and cost-effective.  Built and developed by their in-house team, their value-added software products fuel companies' transformation into a future-proof, innovative organisation.
6.
Crypto Finance AG
The Crypto Finance Group provides institutional and professional investors products and services with a level of quality, reliability, and security that are unique in the digital asset space today. The Crypto Finance Group includes Crypto Finance AG and three subsidiaries: Crypto Fund AG, the first regulated asset manager for crypto assets authorised by FINMA under the Swiss Collective Investment Schemes Act; Crypto Broker AG, active in 24/7 crypto asset trading; and Crypto Storage AG, providing institutional-grade crypto asset storage infrastructure solutions.
7.
Custodigit AG
Custodigit AG is a joint venture developed by Swisscom and Sygnum AG. The Custodigit platform enables regulated financial service institutes to provide their customers full access to the Crypto Asset Class covering cryptocurrencies as well as digital assets.
8.
CV Labs
CV Labs is the designated ecosystem for blockchain startups right in the heart of the Crypto Valley – Zug, Switzerland. CV Labs offers co-working, events, education, community-building services to more than 150 companies and runs its own incubation program.
9.
Cysec SA
Cysec SA is a cyber-security company providing a secure environment for multi-application execution in the form of a physically enterprise-grade server appliance. This general-purpose security platform enables the secure execution of critical applications in fields like Finance, IoT as well as Space communications.
10.
ERI Banking Software Pte Ltd
ERI is an international company, specialising in the design, development, implementation, and support of an integrated, real-time banking software package: OLYMPIC Banking System.  ERI is the market leader in the provision of banking and asset management software in Luxembourg, Monaco, and Switzerland. The OLYMPIC Banking System has been chosen by over 300 banks and financial institutions spread over 50 countries across Europe, Asia, and USA.
11
F10 Fintech Incubator and Accelerator
F10 is Switzerland's leading collaboration space for FinTech, focusing on innovation in the finances industry for a better future. F10's programs promote the successful growth of Startups in the FinTech, RegTech, and InsurTech industries.  F10 is sponsored by SIX, the operator of Switzerland's stock market and a powerful center of world-leading service providers in securities trading, securities transactions, financial information processing, and cashless payment transactions.
12.
Fine Token
Information not available at time of print
13.
IMTF Pte Ltd
IMTF offers a comprehensive and modular RegTech platform to manage all risks associated with the detection and prevention of money laundering and fraud, KYC and on-boarding. The aim is to reduce the administrative burden associated with compliance through automation and to reduce the costs of these processes.   The RegTech platform leverages award-winning technologies, including sophisticated I-match (ID matching and data mining techniques) and powerful statistical and predictive analytics to monitor and detect unusual behaviors of customers, employees, etc., and allows you to monitor potential fraudulent incidents continuously. The use of artificial intelligence (ML) to self-tune results in fewer false positives compared to strict rules-based methods.  The adaptive case manager (including workflow automation) is used for efficient resolution of any alert, deviation and approval. Screens and workflows are easily customizable.
14.
Jelurida Swiss SA
Jelurida sells licenses for private blockchain applications based on the Nxt and Ardor software, makes customised commercial versions of these blockchain platforms, and provides consulting services for customers licensing its software.  Using a dual-license business model, Jelurida support and maintain the decentralised public blockchains.  With the upcoming blockchain-as-a-service Ardor platform supporting multiple child chains with independent token market value, the company will be exploring new ways to create a synergistic business and licensing model that benefits both the public blockchain participants, and Jelurida as a private business.
15.
Metaco SA
Metaco is a Swiss financial technology company securing the foundations of the tokenized economy. Established in 2015 with the objective to explore and design institution-grade digital asset management solutions, The company made its breakthrough in 2018 with the launch of SILO, the digital asset storage solution for banks.  It counts on a team of proficient industry experts and software engineers, institutional shareholders (among which Avaloq, Swisscom, SICPA and Swiss Post) and a growing network of strategic partners across the fintech and banking sectors.
16.
Polixis
Polixis is a Best-in-Class Tech & Advisory Company, that specialises in Risk & Compliance, by blending human expertise with machine intelligence and markets' big data. The result is a unique technological solution that has already changed the way how the key Swiss and EU private banks conduct their Risk & Compliance teams work on client and transactional due diligence.
17.
Sanostro AG
Sanostro AG provides investment signals from the world's leading hedge funds to capture returns and reduce risk by way of investment intelligence system.  Their solutions bridge the gap between some of the best market timing specialists and institutional investors which lag the resource to build such a quant team. By interlinking numerous top quantitative teams and sourcing their investment intelligence on specific liquid markets.
18.
Securysys SA
Securosys SA is a market leader in cybersecurity and encryption based in Zurich, Switzerland. Founded in 2014, Securosys secures the Swiss financial markets on behalf of the Swiss National Bank and protects transactions worth over 100 billion Euros every day. The company serves more than half of Tier 1 banks worldwide with hardware security modules developed and built in Switzerland.
19.
SIX Group Services AG
SIX operates the infrastructure for the Swiss financial centre, thus ensuring the flow of information and money between financial market players. SIX offers exchange services, financial information and banking services – and is building a digital infrastructure for the new millennium.
20.
Swisscom Blockchain AG
Swisscom Blockchain designs, builds, runs, and hosts highly secured, shared and distributed ledger solutions for your company. They combine business acumen from top advisory firms with the deepest blockchain cryptographers and the infrastructure muscle of Switzerland's biggest and trusted provider.
21.
SwissCom Schweiz AG
Swisscom is Switzerland's leading telecoms company and one of its leading IT companies.   In Switzerland, Swisscom offers residential customers an extensive range of digital TV, mobile telecommunications and other services. In the B2B segment, its portfolio includes network, cloud and ICT services.  In Italy, Swisscom's Fastweb offers a range of broadband, digital TV and mobile telecommunications services for residential customers and a comprehensive portfolio of ICT, cloud and security services for business customers. Swisscom also holds strategic interests, primarily through its venture capital arm and also operates an outpost in Silicon Valley and Shanghai.
22.
Switzerland Global Enterprise (S-GE)
Switzerland Global Enterprise (S-GE) guides its clients on the path to new markets. On behalf of the Swiss Confederation (State Secretariat for Economic Affairs SECO) and the Swiss cantons, S-GE promotes exports and investments by helping its clients realize new potential for their international businesses and thus to strengthen Switzerland as an economic hub.

As the driver of a global network of experts and as a trusted and strong partner to clients, cantons and the Swiss government, S-GE is the first point of contact in Switzerland for all questions relating to internationalization and for companies to find out about the advantages of Switzerland as a business location.

The Swiss Business Hub ASEAN Swiss Business Hub ASEAN is the overseas representation of Switzerland Global Enterprise (S-GE) in this region.  They champion the interests of Swiss Businesses and are responsible for formulating and overseeing the engagements for the promotion and development of trade and investments.

23.
Sygnum AG
Sygnum empowers financial services for the digital asset economy by providing an integrated solution to securely issue, store, trade and manage digital assets.  The company was founded by an experienced and interdisciplinary team of banking, investment and technology experts, and is backed by a distinguished group of individuals and institutions.  The company is in the regulatory process of obtaining a banking and securities dealer license from the Swiss regulator, FINMA. Simultaneously, the Singaporean subsidiary is in the regulatory process of obtaining a capital markets services license from the Singaporean regulator, MAS.
24.
Tradeplus 24 AG
Tradeplus 24 is a Zurich based FinTech specialist lender, we provide flexible, easy funding to SMEs looking to improve their liquidity position.
25.
UBS
UBS Global Wealth is the world's largest wealth manager.  It provides comprehensive advice, solutions and services to wealthy families and individuals internationally. Clients who work with UBS benefit from a fully integrated set of wealth management capabilities and expertise, including wealth planning, investment management, capital markets, banking, lending and institutional and corporate financial advice.
Sponsored Links by DQ Promote