Tokeny Solutions, a tokenization platform,  has hired Heslin Kim as Head of Business Development APAC. Heslin was previously at Polymath. Tokeny recently received the backing of Euronext, the Eurozone's largest stock exchange, a significant strategic investment.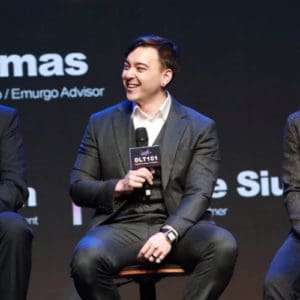 Kim said he was thrilled to be joining Tokeny Solutions.
"After spending the last two years fully immersed within the digital securities space, it became searingly apparent that most companies are acting in a reactive manner and one that has lacked the long term strategy to build the required infrastructure with institutional partnerships. Tokeny Solutions is at the forefront of execution and after extensive discussions and due diligence, I have the utmost confidence in the team and, even more so, the leadership, to provide the keystone technologies that will foster the growth of industry best practices globally. My experience in educating firms and institutions on the benefits of this new technology, along with the support of my new team, will enable the digital securities industry to thrive in traditional capital markets across the Asia-Pacific region."
Asia has continued to experience a relatively robust crypto market. Mulitple European countries have moved forward with bespoke regulation to facilitate digital asset issuance and trading. Tokeny, based in Luxembourg, provides an end to end issuance and management platform for tokenized assets.  Tokeny reports it has issued multiple tokenized offerings across five continents with further security offerings imminent.