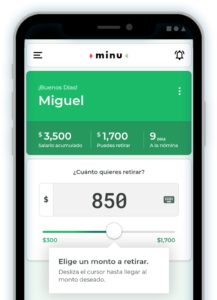 In one of largest seed rounds in Mexico´s history, Fintech minu has raised $6.5 million from QED Investors, Village Global, Next Billion Ventures and Mountain Nazca as well as multiple angel investors like PayU and Cornershop founders. Village Global is a Silicon Valley fund backed by big names like Bill Gates, Mark Zuckerberg and Jeff Bezos.
According to a release, minu offers a "disruptive solution to the lack of liquidity during the pay cycle which affects millions of Mexican employees." minu provides instant and 24×7 access to earned wages, without having to wait for a payday or to get an expensive loan. Too frequently, hourly workers are compelled to go to payday lenders paying exorbitant interest rates and fees. minu is designed to alleviate this enigma.
Nima Pourshasb, CEO of minu says that Mexico has a deep liquidity problem that impacts millions of individuals.
"75% of Mexicans live from paycheck to paycheck with no savings for contingencies, 33% get loans from family, friends or institutions to cover their recurring expenses and 71% recognize that their largest source of stress is financial worries." states Pourshasb. "The current options are complex, inadequate, and expensive, and promote a cycle of indebtedness that favors poverty. minu boosts employees' financial freedom with a disruptive, albeit simple solution: instant access to funds that you have already earned. Withdrawals are requested through our app and are received in the same payroll account, 24×7."
Nima says that payroll will drastically change in the next ten years as workers demand better access to earned wages which legally belong to them:
"minu will help companies respond to this demand."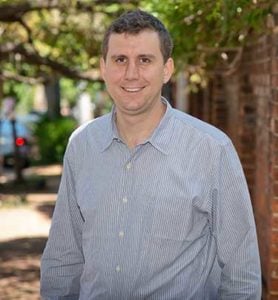 minu explains that it works closely with HR teams to improve the financial health of their employees, without having to change their payroll processes and at no cost for the companies. min is not a loan provider nor does it charge an interest rate. It charges a fixed $2.00 withdrawal fee similar to an ATM.
The platform design is based on choice architecture where HR teams can configure parameters, such as % of earned salary available for withdrawal, number of withdrawals per pay cycle, and minimum withdrawal amount, that helps employees make financial decisions that are right for them.
QED partner Matt Burton says the liquidity problem is particularly profound in Mexico:
"… we believe that the experienced minu management team will lead this category and impact millions of lives positively."
Sponsored