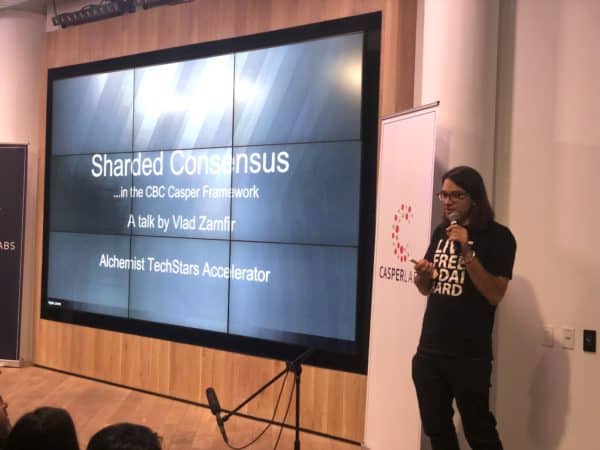 CasperLabs, an open-source blockchain that seeks to scale without sacrificing speed, cost, usability, and security, has raised $14.5 million in a Series A round, according to a release.
The funding was led by Terren Piezer, through his personal holding company, Acuitas Group Holdings. Piezer has a long track record in the investment banking world having worked at Goldman Sachs, First Boston, Drexel and more. Other investors include Arrington XRP Capital, Consensus Capital, Axiom Holdings Group, Digital Strategies, MW Partners, Blockchange Ventures, Hashkey Capital, and Distributed Global.
As one would expect, the capital infusion will be used to accelerate the development of the platform. Casper states that blockchain networks today have yet to achieve widespread adoption due to its many shortcomings. Crippled by slow transaction times and rising costs, Casper wants to "solve the scalability trilemma."
Led by CEO Mrinal Manohar, CTO (Chief Technology Officer) Medha Parlikar, and Lead CBC-Casper Architect Vlad Zamfir, the CasperLabs' platform is described as the "blockchain for builders." The platform is said to remove barriers that prevent mainstream blockchain adoption and is powered by the first implementation of Zamfir's CBC Casper proof-of-stake protocol.
Manohar said they are humbled by the support for their Series A round:
"We look forward to delivering several interesting technical updates in the coming months and welcome any and all feedback via our open source code repository on Github."
Piezer explained that he has been following the blockchain space since its early days and he has been waiting for a company that can build a public blockchain with the speed, security, and scalability of a next-gen platform.
"Scalability of a product and company is the leading driver of value creation. Consistently, the most proficiently scalable company becomes the industry leader," Piezer said.
A time frame for main-net launch was not provided. A status page on Github is available here.

Sponsored Links by DQ Promote