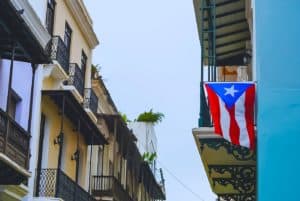 Digital challenger bank Zenus Bank wants to be one of the first banks in the United States to service a global clientele. The San Juan based operation is said to be nearing launch, currently scheduled for Q4 of 2019, and in advance of this event, Zenus has enlisted NICE (Nasdaq: NICE) to establish a cloud-focused financial crime strategy for both anti-money laundering compliance and enterprise fraud protections with its AML and Fraud SaaS Essentials solutions.
Mushegh Tovmasyan, Chairman & Founder, Zenus Bank, claims they have a "first-mover advantage" as they provide "first-world banking products to most of the world's population from outside their country of residence or incorporation." Because of this mission, Tovmasyan is acutely aware of the need for strict compliance and robust financial crime protection.
Craig Costigan, CEO of NICE Actimize, claims their experience in AML compliance and fraud protections adapts well to the requirements of challenger banks – especially one such as Zenus, "which is disrupting the industry with new and innovative approaches to global banking."
Zenus Bank says it will be a "full reserve" bank and thus will hold 100% of deposited cash on hand. Zenus expects that it will first offer bank accounts and multi-currency debit cards before expanding to other services such as merchant processing, investment accounts, and correspondent banking.
Regarding AML/KYC, Zenus Bank will initially focus on fraud capabilities as ACH, Wire, and Debit Card fraud; and in anti-money laundering, Zenus will utilize Suspicious Activity Monitoring, Customer Due Diligence, and Watch List Filtering capabilities.