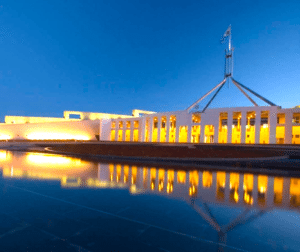 Last week on September 11, the Australian Senate decided to establish a "Select Committee on Financial Technology and Regulatory Technology" or a committee to research and follow Fintech and Regtech. According to the Australian Parliament, the committee will inquire and report on the following matters:
The size and scope of the opportunity for Australian consumers and business arising from financial technology (Fintech) and regulatory technology (Regtech);
Barriers to the uptake of new technologies in the financial sector;
The progress of Fintech facilitation reform and the benchmarking of comparable global regimes;
Current Regtech practices and the opportunities for the Regtech industry to strengthen compliance but also reduce costs;
The effectiveness of current initiatives in promoting a positive environment for Fintech and Regtech start-ups; and
any related matters.
That the committee will consist of six senators, as follows:
Three nominated by the Leader of the Government in the Senate;
Two nominated by the Leader of the Opposition in the Senate; and
One nominated by any minority party or independent senator.
The Fintech and Regtech Committee is to present a final report on or before the first sitting day in October 2020.

Sponsored Links by DQ Promote