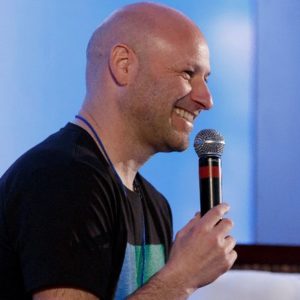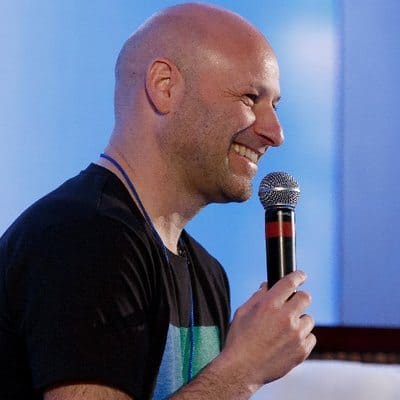 ConsenSys founder Joseph Lubin announced at the Ethereal Tel Aviv press conference (on September 15) that his New York-based venture studio is launching a new product, Codefi, for the emerging decentralized finance (DeFi) ecosystem.
Lubin, a computer science and electrical engineering from Princeton University, remarked:
"Ethereum is a shared execution space and we should also be building things that synergize."
When questioned about whether ConsenSys' portfolio has allocated investments toward the Ethereum-based MakerDAO peer-to-peer (P2P) lending ecosystem, Lubin declined to comment. 
However, the Ethereum co-founder revealed he does not personally own any Maker tokens.
Despite not having invested in emerging DeFi platforms, Lubin described P2P lending systems such as Uniswap and MakerDAO as some of the blockchain industry's most promising projects.
Co-head of global fintech operations Lex Sokolin told CoinDesk that the Codefi software suite is similar or comparable to Stripe and Twilio, as it caters to companies that have to process payment-related information.
Commenting on how the Ethereum development studio has evolved into an established organization, Sokolin said:
"As ConsenSys has matured, it's finding its business model. This is us putting a flag in the ground about what we want to be doing in the market."
The Codefi suite consists of four different parts including assets, data, networks, and payments. 

Although ConsenSys' management has not revealed specific business or revenue goals, it appears that the company is planning to provide services to enterprise clients by helping them process cryptocurrency transactions and fiat payment details. 

The payments will be handled by blockchain-based systems and API access will be available for a broad range of enterprise applications.

Currently, there are several ConsenSys-backed companies that provide such services, including Infura and BlockApps. This Codefi software has been developed as an in-house project, which  means the revenue from the initiative will remain with ConsenSys. 

Since 2018, ConsenSys has been struggling to develop a business model that would allow it to cover its research and development costs and its involvement in various crypto industry projects. 

ConsenSys has projected a $100 million burn rate for this year alone.

The Codefi project is expected to play a key role in ConsenSys' new business model, after it has successfully onboarded enterprise customers.

Sponsored Links by DQ Promote