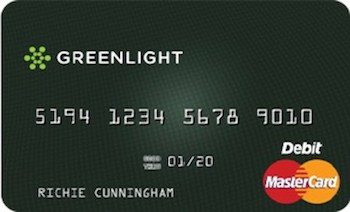 Greenlight Financial Technology, Inc., a U.S.-based fintech company that created a smart debit card for kids, teens, and college students, announced on Monday it secured $54 million through its Series B funding round, which was led by Drive Capital with participation from JPMorgan Chase and Wells Fargo.
Founded in 2014, Greenlight claims it makes a debit card for kids and a mobile app that empowers parents with convenient controls to safely manage family finances and create teachable moments around earning, spending, saving and giving. Greenlight further explained that its product allows parents to choose the exact stores where their children can spend, manage chores and allowances, set parent-paid interest rates on savings and more. Kids monitor balances, create saving goals and learn to make real-world trade-off decisions.
"Greenlight is easier and more flexible than cash, with parental controls that allow families to manage exactly where, and how much their kids can spend."
Speaking about the investment, Tim Sheehan, CEO and Co-Founder of Greenlight, stated:
"We're thrilled to partner with our Series B investors to bring Greenlight to millions of new families and help parents prepare their children for healthy financial futures. In the near future, I hope that this generation of kids grow up to spend wisely, learn the importance of saving and feel confident investing to build wealth over the long-term."
Greenlight went on to add that the Series B funding will be used accelerate the company's "mission-driven roadmap" to create more educational layers into the app experience along with investing, to get kids familiar with the tools to build long-term wealth.