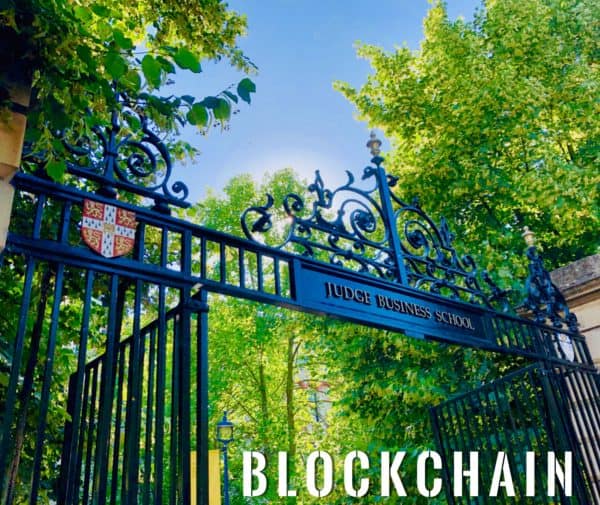 The Cambridge Centre for Alternative Finance (CCAF) has published its 2nd Global Enterprise Blockchain Benchmarking Study. CCAF is the leading Fintech research in the world. The Centre has published multiple reports on the global alternative finance market which are frequently referenced by policymakers and industry participants.
CCAF's first blockchain report was highly regarded and well-received by industry followers.
This newest report on blockchain "delves into the granular detail of how the enterprise blockchain ecosystem has evolved" since the publication CCAF's first report in 2017. Between July and November 2018, the Centre collected data from more than 160 entities and 67 live networks. This data was augmented with data collected between April and June 2019 from 67 live enterprise blockchain networks
The research notes that adoption of enterprise blockchains within the private sector has been increasing with several networks moving from ideation to production but the technology is "not a panacea." Additionally, much of the progress in live projects is via permissioned blockchain networks and not the widely promoted permissionless iterations.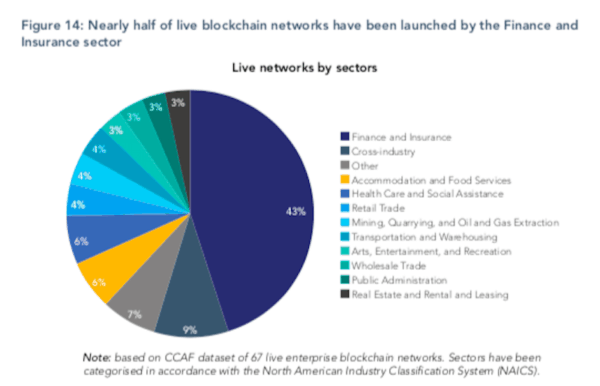 Key Findings of the CCAF Blockchain Report
As one may expect, the banking, finance and insurance industries are responsible for the largest share of live blockchain networks.
According to CCAF:
"The trend indicated in 2017 has continued: 43% of enterprise blockchain networks deployed in production can be attributed to Financial Services, far ahead of any other sector and industry. The specific use case of a network can be at times difficult to identify, but supply chain tracking, trading infrastructure, and document certification seem to currently dominate."
While financial services may be the biggest beneficiary of blockchain, successful projects "require a long-term perspective and commitment."
CCAF states that the median enterprise blockchain project requires 25 months from proof of concept to being deployed in a production environment. Some larger projects may take years to deploy.
Interestingly, 71% of live networks have been launched by a single founder even while popular perception has focused on "large scale consortia" developing blockchain projects.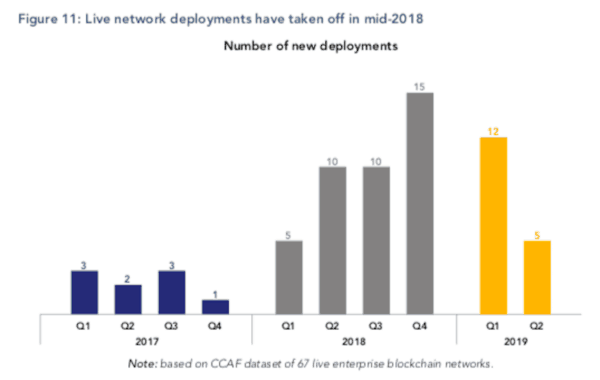 CCAF reports that:
 "88% of deployed blockchains are designed for shared use between multiple independent entities, but the majority are restricting membership to partners: only 19% are jointly operated by direct competitors."
What are the incentives to deploy blockchain? Cost reduction.
"72% of live networks are currently primarily used to reduce costs for participants through reduced reconciliation efforts. However, 69% of network participants indicate that the key motivation for joining the project is the potential of generating incremental revenues through the provision of new products and services."
CCAF says that Hyperledger Fabric appears to be the clear winner for enterprise blockchain projects with "48% of covered projects that are used in production have chosen Hyperledger Fabric as the core protocol framework underlying the network, followed by R3's Corda platform (15%) and Coin Sciences' MultiChain framework (10%)."
Centralization is the norm even while many proponents tout the benefits of decentralization. But many projects expect to "gradually distribute control over time."
"81% of covered networks have a leader entity dominating the governance process (centralized social consensus), and many networks — at least in their current form — use third-party service providers to host and operate nodes on behalf of network participants (centralized network consensus)."
Terminology, or industry semantics, tend to fuel sector hype. CCAF states that 77% of live enterprise blockchain networks "have little in common with multi-party consensus systems apart from incorporating some of the same technology components (e.g. cryptography, peer-to-peer networking) and using similar nomenclature."
Even while blockchain hype reigns, the heightened attention is acting as a powerful catalyst to trump "corporate inertia" and fuel organizational change.
Even while #blockchain hype reigns, the heightened attention is acting as a powerful catalyst to trump corporate inertia and fuel organizational change #CCAF
To quote CCAF:
"While two years ago, the industry landscape was mostly dominated by half-hearted experiments and short-lived proofs-of-concept – often announced with great fanfare and publicity – the hype has gradually given way to genuine development of sustainable blockchain networks that are increasingly being deployed in production environments."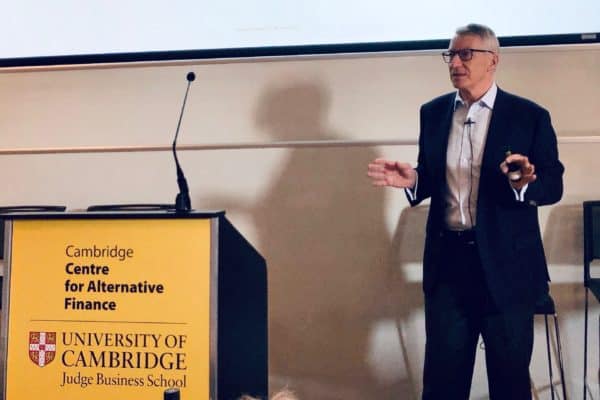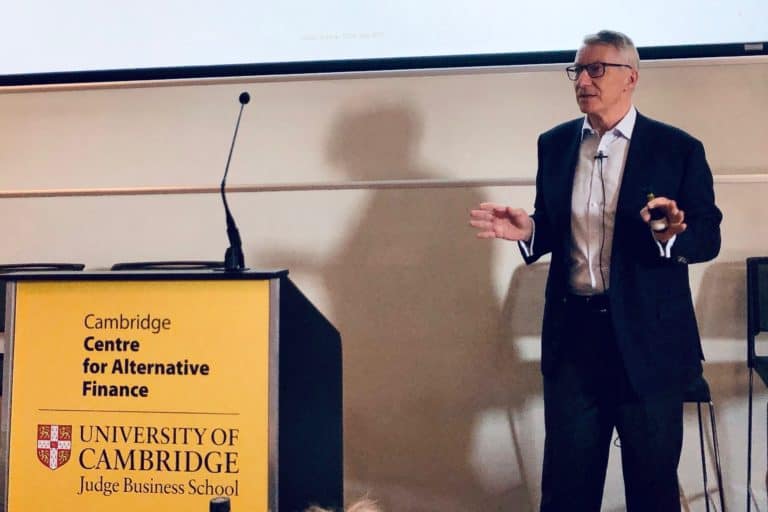 Dr. Robert Wardrop, Director of the CCAF at the Cambridge Judge Business School, comments:
"In multiple industries, enterprise blockchains are perceived as a solution to establish common data standards across organisations, eliminate organisational silos, and facilitate record reconciliation to help improve overall efficiency and enable the creation of new services," explains Dr. Robert Wardrop, Director of the Cambridge Centre for Alternative Finance at Cambridge Judge Business School. "The new study also finds that financial services account for the largest share (43 per cent) of live blockchain networks as banks and other institutions seek to use the technology for greater efficiency. While the report points to revenue generation being the biggest strategic driver for blockchain investment, only six per cent of current enterprise blockchain networks' value proposition focuses on incremental revenue generation."
Dave Dowsett, Global Head of Technology Strategy, Digital Transformation, AI and Emerging Technology at Invesco – a sponsor of the research, says that a few points shine through in the research:
"One being that the success of blockchain cannot and will not happen in isolation as the power is in the network, that true transformation of ecosystems takes time, and that new technologies must prove themselves to build trust in the new paradigm."
Once again, CCAF has produced an excellent, must-read research report on an important and growing sector of Fintech.
The Global Blockchain Report was authored by Michel Rauchs, Crypto and Blockchain lead at CCAF, Apolline Blandin, Research Manager, Crypto and Blockchain at CCAF, Keith Bear, Research Fellow at CCAF, and Stephen McKeon, Associate Professor at the University of Oregon and a Visiting Associate at CCAF.
Cambridge Centre for Alternative Finance Publishes 2nd Global #Blockchain Report: Reviews Enterprise Utilization and Network Development #CCAF
---
---