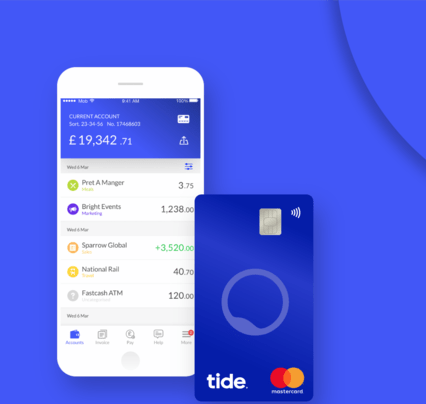 Tide, a UK-based SME challenger bank, announced on Wednesday it is set to launch its new paid plan, Tide Plus. According to Tide, Tide Plus is an upgraded account that gives users "additional support" for running their businesses."
According to Tide, the upgraded membership will offer a range of additional features to aid in the smooth running of businesses, which includes the following:
Dedicated phone support available 9 am to 6 pm UK time
Prioritized in-app messaging support
Exclusive matte black, smooth feel, Tide Plus card
Dedicated 24/7 legal helpline (provided by a law firm)  for contract queries, advice on legislation, regulation, disputes, and other queries
20 free transfers per month
While sharing more details about Tide Plus, Sarah Young, VP of Member Engagement, stated:
 "Tide recognizes the diversity of small and medium-sized business owners. Tide Plus is for businesses that, in addition to the digital channel support, prefer high-quality phone support. The upgrade is visually supported by a very smart black card and offers additional benefits, such as legal support tailored to small business needs."
Oliver Prill, CEO of Tide also commented:
"Tide Plus is a really exciting addition to the Tide proposition. Following ClearBank, in partnership with Tide, receiving a £60m grant from the RBS Alternative Remedies Package a number of product commitments were made. As part of those commitments, we said we would be launching compelling attractors to ensure the Tide business current account is an attractive alternative for as many small business owners as possible. Tide Plus, which propels Tide from digital-only into a digital-first player, is a key part of this commitment."
Tide went on to add that Tide Plus has been successfully trailed by a group of Tide members and will be available for all members by the end of 2019.