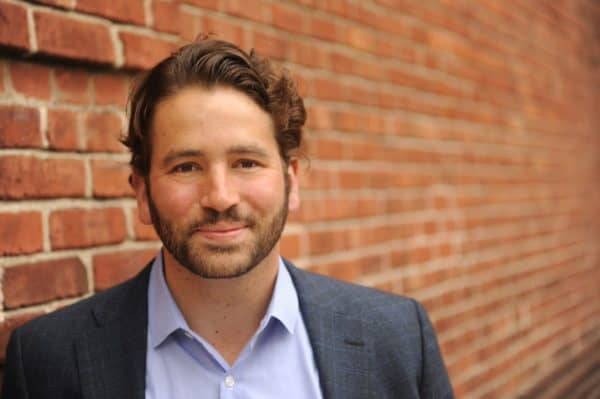 Sam Hodges, c0-founder of SME P2P lender Funding Circle and former MD of US operations, has surfaced as the CEO and co-founder of a new startup "Vouch Insurance." The Insurtech seeks to provide insurance products exclusively to startups and claims to be the "only insurance company dedicated 100 percent to serving tech startups."
As one would expecte, the Vouch platform is entirely digital and is said to take a matter of minutes rather than days or weeks to activate coverage. Currently, insurance is only available in Utah and Illinois but more states are expected to roll out soon. California is predicted as being the next state with ten other states available before the end of the year.
Vouch has raised $24.5 million in Series A funding led by Ribbit Capital and SVB Financial Group, the parent company of Silicon Valley Bank. Other investors included Y Combinator, Index Ventures, and 500 Startups.
Hodges said that startups face a range of risks similar to large established companies, yet the current insurance market doesn't understand their unique needs.
"This leads to policies that don't cover what they need to, cost too much, and take too long to get," said Hodges. "Vouch is the kind of insurance company I wished existed when I founded my last company."
Vouch's other co-founder is Travis Hedge, Vouch's vice president of business development. Hedge previously was an investor with Nationwide Insurance and SVB Capital, the venture capital subsidiary of SVB Financial Group, where he worked with companies in a variety of tech sectors, including Root Insurance.
Greg Becker, CEO of Silicon Valley Bank, commented on the announcement:
"We are excited to make this investment and partner and support the Vouch team as it delivers insurance products to startups in the U.S."
Vouch offers startups coverage for common risk areas such as general liability, property, cyber, E&O, and D&O. Since it is tailored to startups, Vouch's coverage is said to be far more affordable than typical business insurance. Policies start at $300 per year for basic theft and litigation coverage.
Vouch notes that it is an insurance company, and not a broker, and thus has skin in the game.