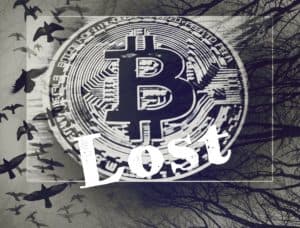 A user of the Internet forum site Reddit claims his bank's reaction to a Bitcoin deal gone bad has, "ruin(ed)" him:
"TLDR (summary) – sold small amount of BTC on local bitcoins, Barclays bank closed my account, accused me of fraud and now I can't get a mortgage, loan, mobile phone, overdraft or any other item of credit for another 5 years."
LocalBitcoins (referred to in the post as LBC) is a website that connects independent buyers and sellers of bitcoins.
The user, "PunishedByBarclays," claims the fallout came after he, "saw an opportunity for arbitrage between Coinbase (buy) and LBC (sell) in late 2018."
The user says he or she acted to transact bitcoins and profit, in a relatively modest way, from the opportunity:
"From memory I think I bought about 2-3k worth (GBP) and sold in small batches (to ID and phone verified LBC customers)."
"Turns out that one of the transactions for less than £200 was reversed by the buyer," the user writes, "so Barclays took this money from my account, and returned it to the account holder."
The user was alerted to the problem when he suddenly, "couldn't log in to my Barclays mobile app…(which) provided a code …(for) customer service who wanted to discuss a transaction."
One week later, the user, "…receive(d) a notice telling me to take everything out of my account (…account since childhood) and find a new bank."
But this was not the end of the matter, the user claims:
"Fast forward nearly a year and I've forgotten about this ordeal. I'm a bit in my overdraft but as my credit is pristine I apply for a small unsecured loan (it makes sense as will be paying less interest) 95% probability I'd get the loan according to the comparison website."
No loan would be granted, however:
"I'm turned down. They refer me to CIFAS, the UK fraud prevention agency…About a week later I receive a letter…Category 6 Fraud Warning – First party fraud – false instruments paid in."
Tales of crypto companies being denied service by banks are common.
Banks have said that their obligations to confirm funds origins mean they cannot generally bank the sector. Numerous crypto startups, especially early on, offered anonymous transacting or exercised minimal KYC protocols.
This is one of the first stories we have heard at Crowdfund Insider, however, that details a bank allegedly blacklisting a civilian customer for that customers' espoused "100% honest" crypto trading.
The user says he or she is pursuing the case with the UK's Financial Ombudsman Service and the GDPR:
"This blew my mind. I had no idea that Barclays viewed the selling of BTC so seriously. The irony is that Barclays are the bank you must deposit money in to buy BTC in the UK, but when I sell my BTC they close my account and ruin me financially. This is now being looked into by the FOS and as of last week I've placed a complaint under the EUs GDPR (under accuracy mainly as I cannot challenge Barclays' decision)."