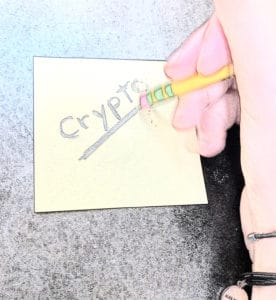 South Korean digital asset exchange Upbit announced on September 20 that it will delist several privacy-oriented cryptocurrencies including Monero (XMR), Dash (DASH), and ZCash (ZEC).
Upbit's management noted in a blog post that it would also cease trading for PIVX, a privacy-focused proof-of-stake (PoS) currency that uses the Zerocoin protocol. Other coins being delisted by the exchange include Haven (XHV) and BitTube (TUBE).
The six digital currencies will be delisted by September 30. Upbit has already stopped supporting deposits for the coins.
The exchange's management said it will cancel orders submitted before the end of the transaction support in Korean won (KRW), Bitcoin (BTC), Ether (ETH) and USDT markets.
The exchange's notice stated that the privacy coins were being delisted in order to prevent money laundering and the inflow from external networks. 
Earlier this month, the South Korean arm of Malta-based crypto exchange OKEx also announced its plans to halt trading for privacy-focused digital currencies including XMR, DASH, ZEC, Super Bitcoin (SBTC) and Horizen (ZEN).
OKEx will stop supporting the coins on October 10, 2019. The exchange said it was delisting the assets in order to comply with the new guidelines released by the Financial Action Task Force (FATF).
FATF's updated rules require that virtual asset service providers (VASPs), including digital asset exchanges, to carefully monitor transactions and obtain know-your-customer (KYC) information from their users.
The agency's new guidelines state that VASPs should identify digital currency transfers that take place between different parties if the amount being transacted is more than $1,000. 
FATF's rules could theoretically be enforced by more than 200 countries by mid-2020, however, it would be difficult to completely prevent anonymous transactions due to the decentralized nature of cryptocurrencies.