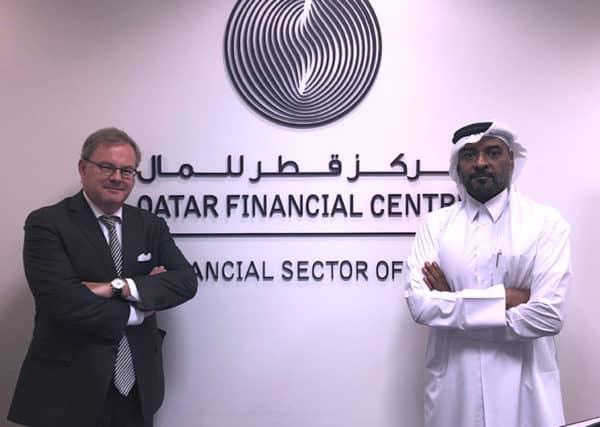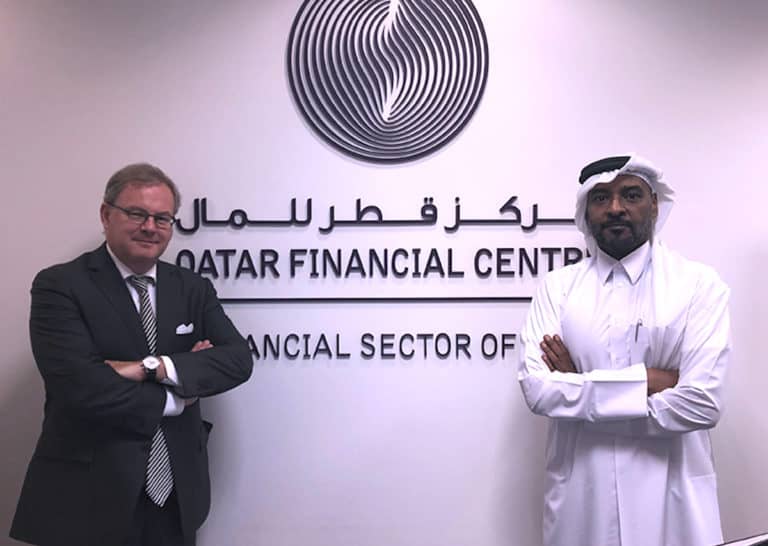 The Qatar Financial Centre (QFC) has expanded the number Fintech-related activities that will be awarded licenses and the agency plans to extend support to an increasing number of financial services firms through the QFC platform, according to a release.
QFC states:
"Under new rules and guidance, the activity of non-regulated Professional Services firms has been widened to FinTech Services Providers which includes … providing cybersecurity solutions, application programming interfaces (API), cloud computing, developing blockchain-based technologies, Artificial Intelligence (AI) and companies which provide a platform for facilitating real-time transaction capability of internet connected devices."
The QFC stated that it recognizes that local Fintech firms are providing technology to the nation's financial industry. The agency noted that it will take measures to ensure that Qatar is well-positioned as a leading international FinTech hub, as outlined in the Qatar National Vision 2030. 
The QFC has entered several agreements with various Fintech organizations, in order to develop the industry in Qatar, including the MoU with B-Hive, a European collaborative innovation Fintech platform (in October 2018). 
The expansion of Fintech-related services on the QFC platform aligns with the Qatar National Fintech Strategy, created by Qatar Development Bank.
Henk Jan Hoogendoorn, managing director of Financial Sector Office, QFC Authority remarked:
"Fintech has seen significant growth over the past few years and its applications are now prevalent in various sectors and industries, such as e-commerce, trade, banking and investment management. Moreover, today's Fintech also includes a variety of technology which facilitates financial services, such as money transfers and robotics and artificial intelligence."
Hoogendoorn added that innovating and supporting the growth of Qatar's fintech industry has been a key part of the QFC's goal to enhance and diversify the nation's economy.
He also noted that the agency is implementing this strategy by broadening the scope of fintech-related activity that non-regulated companies can participate in, while conducting business on the QFC platform.
Currently, there's strong demand in the market from financial institutions and insurance providers, Hoogendoorn revealed. He also noted that the QFC is presently working with Fintech firms such as Goals 101 and QPay, and it plans to welcome more companies that provide innovative solutions and services.
Sadiq Hamour, director of financial institutions, QFC Authority, stated:
"Despite the global Fintech industry's remarkable growth, the Middle East accounts for only 1.8% of global Fintech startups in the past five years. This means that there is still a lot of potential in this region to be realized, particularly in the Islamic finance Fintech space." 
Hamour pointed out that an October 2018 report by Big Four accounting firm Ernst & Young (EY) found that Fintech that adheres to Islamic law might attract 150 million new banking customers within the next three years.
Hamour also mentioned:
"Qatar is already working hard to invest in its Fintech infrastructure and create an appropriate regulatory framework for the evolving financial sector. We believe that by opening up the Fintech services available from the QFC, this activity can only be enhanced."
Sponsored