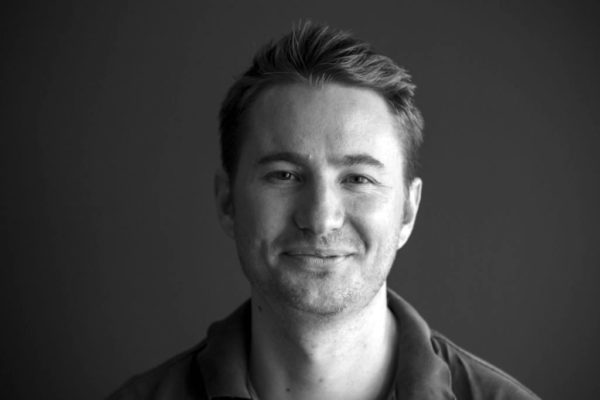 We recently caught up with Tom Maxon, head of US operations for CoolBitX, a Taipei-based company focused on developing solutions that support the Bitcoin protocol. 
Maxon, a postgraduate from University of California, Berkely, regularly engages in global and domestic regulatory consultations with the Financial Action Task Force (FATF), the Financial Crimes Enforcement Network (FinCEN), the US Department of Justice (DoJ), and various other regulatory agencies.
Maxon discussed the potential impact of heightened trade tensions on the global economy and shared his views and insights about the evolving cryptocurrency regulatory landscape. He also talked about the different products and services CoolBitX offers. 
---
Crowdfund Insider: Please summarize the work that CoolBitX does within the crypto space.  
Tom Maxon: "CoolBitX is a highly driven, product-first company. We place tremendous pride in delivering useful products to the incredibly vibrant and fast-moving blockchain industry. Our vision is to take an honest look at the most problematic issues facing the industry, and then offer practical solutions to create global standards. 
For example, back in 2014 when security and ownership of assets was the paramount issue facing cryptocurrency traders, we created an award-winning wallet, the CoolWallet S, that is still a favorite among consumers and is often emulated. Fast-forward to 2019, the existential issue facing the industry today is global regulation. We have developed and deployed one of the world's only solutions to help customers solve global compliance requirements." 
Crowdfund Insider: What have been some of the most exciting recent developments for the company?
Tom Maxon: "We have seen tremendous inbound interest for our regulatory-compliance technology. This exciting journey began back in late 2018, when we were designing a transaction system for our banking-exchange client. 
We discovered that they had major compliance and cost requirements which simply could not be solved with current blockchain technology or legacy systems like certificates. Nothing existed in the world to solve this. So we built a solution for them imbued with our knowledge of traditional banking, cybersecurity, and blockchain.
Then in a twist of fate, as we released this compliance solution to the partner's retail customers in Spring of 2019, the Financial Action Task Force (FATF) announced new global regulatory compliant standards for cryptocurrencies. 
Due to our ongoing conversations with regulators and large exchanges, we realized we are facing a paradigm shift in the requirements of blockchain companies and the countries they operate in. We have helped many of them begin to address this issue with our solution and helped reduce the 'doomsday' speculation emerging in reaction to new regulatory requirements. 
While compliance is neither exciting nor sexy, it is without a doubt, the major issue facing the entire industry today." 
Crowdfund Insider: With operations spread across Asia and North America, do you believe there are very different attitudes towards cryptocurrencies and blockchain in each market? What are they? 
Tom Maxon: "Absolutely. These differences in attitude are coming more and more to a head now that regulation has precipitated a reaction amongst global industry players. For example, in Japan, Korea, and Taiwan most exchanges have shown themselves more willing to adapt to compliance solutions and self-governing bodies. 
Crypto assets are largely seen as an investment vehicle to East Asian retail market participants. The exception are capital flight markets where weak national currencies have made many digital assets quite useful for those purposes.
In the West, however, Bitcoin and other crypto-assets emerged in response to the well-justified anger toward institutional banks and the global financial system following the global financial crash in 2008. It was and still remains a political movement to early adopters. 
Generally speaking, your average East Asian retail customer tends to place more trust the banks and financial policies of their respective government than in the West.  In the US and the EU blockchain space, meanwhile, there is much more 'discussion' around regulation and compliance due to an inherent mistrust of the government and the non-transparent relationship it has with large financial institutions. So in the West we see a free-spirited, vigorous debate about regulation; something you hardly see in East Asia."  
Crowdfund Insider: What impact do you think increased trade tensions across Asia, for example, the US and China or Japan and South Korea, will have on cryptocurrency adoption rates? 
Tom Maxon: "Whether it is the result of a trade war or something deeper, many countries tend to be quite isolated from one another. Many countries are seen from the outside as a 'black box'. For example, from compliance to business practices, what works in one country does not work in another — even if they're in the same region or country. 
The problem arises from the fact that global regulators simply do not talk to each other about blockchain. This creates uncertain frameworks that make it difficult for a company to expand globally. This greatly affects adoption rates, as amazing platforms are only addressing their domestic markets. 
To overcome this, I find much hope within the blockchain community itself. There are many groups and individuals devoting their lives to promoting adoption. Businesses like us or Facebook's Libra are tackling the global challenges not many companies are willing to face, and some global governing bodies have begun to take notice. 
This cosmopolitan fermentation is creating the framework to begin adopting a robust financial system within the next ten years." 
Crowdfund Insider: From your personal experience, are regulators becoming concerned over the rise of cryptocurrencies or what is the attitude of global policymakers towards digital assets?
Tom Maxon: "Regulators tend to view cryptocurrencies as a frontier technology that is unregulated, dangerous to consumers, and a potential threat to the precarious financial balance which is orchestrated by traditional financial institutions and governments. 
However, most of these regulators are actually very sensible and well-educated people who see themselves as responsible for establishing the ground rules in which markets can operate under. They see their actions as guiding sustainable growth, not curtailing the promise of new technologies.  
Think about it this way: if regulatory bodies thought Bitcoin or other cryptocurrencies did not matter or lacked potential, why would they go through so much budget, time, and effort to regulate it? 
That said, many regulatory bodies fear what they do not understand, so some have instituted an outright ban on digital assets. That is not helpful to anyone and only sets these countries back years in terms of innovation." 
Crowdfund Insider: Know-your-customer (KYC) and anti-money laundering (AML) are hot topics across the industry right now. What effect will tighter KYC procedures have on the industry's development? 
Tom Maxon: "Tighter KYC procedures are both a blessing and a curse. KYC is one the best available tools financial institutions and exchanges have to understand their users so they can better serve them, but also keep their customers responsible. 
Some may say this is the very means to institute a corporate-fascism surveillance state, but it is more complicated than that. The bigger issue is that it presents a higher barrier to entry for regular consumers wanting to buy Bitcoin. 
Just like everything else, KYC is imperfect but it is the best we have right now. I applaud the many groups that are devoting themselves to improving KYC, whether it be through decentralized technology or other creative methods. 
Many groups are devoting themselves to improve KYC, but it is a fundamental technology that spans the personal world to policy world, and therefore requires a slow process to improve. The 'Move Fast and Break Things' should not be the mantra for KYC providers.
KYC gets down to a fundamental dilemma that even early internet developers faced. How do you bridge the gap between the real world and the digital world? How do you ensure that people are who they say they are? And a more recent imperative: how do you protect the identity of these people in the digital realm?"
Crowdfund Insider: What are the future plans for CoolBitX?
Tom Maxon: "We may not be sending Bitcoin to Mars any time soon, but we do have plenty of practical goals we need to accomplish. Currently, we want to help the industry solve major regulatory issues. 

Much of the effort will be focusing on offering our regulatory compliant solution to market participants so they can go back to focusing on what matters most: building their business and growing the industry." 

Sponsored Links by DQ Promote