Equifax (NYSE:EFX) and Alchemy Technology have inked a new partnership to help banks and "specialty finance firms" as well as Fintechs accelerate their development with a white label lending solution.
According to a release, Alchemy will provide the nuts and bolts lending software while Equifax will provide data analytics, credit, identity and income verification solutions in a nice marriage of services.
Alchemy is a "lending as a service" Fintech that is designed from the ground up to cater to digital native consumers in an environment where borrowers expect simplicity and speed. The "Alchemy Lending Operating System" says it does not require "costly additional IT infrastructure or staff." New financial products can be up and running in weeks.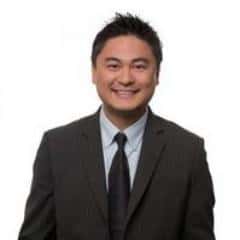 Timothy Li, Founder of Alchemy Technology and CI contributor, stated:
"Equifax brings technology leadership and a strong vision for the future of FinTech to their work in the market. The combination of Alchemy and Equifax strengthens the FinTech ecosystem with a commitment to ongoing innovation in lending solutions. We are looking forward to working with Equifax and to advancing the FinTech industry as a whole."
Equifax has been around forever but the company is pushing forward to update its offerings as well as its value propositions and the partnership with Alchemy is a pairing the makes sense for a service that is better known for credit reports.
Sharla Godbehere, AltFi and FinTech Leader at Equifax, commented:
"As a Fintech company ourselves, we understand that speed of innovation is critical to success. Our industry is moving fast, and whether you're a 150-year old bank or a newly minted Fintech startup, you need easily deployable solutions that anticipate changing consumer credit needs. We have a dedicated focus on Fintechs and alternative lenders allowing access to data and the ability to provide more options to consumers looking for financial services. Our relationship with Alchemy is based on a mutual commitment to helping financial institutions of all sizes launch new products, ideas and finance verticals quickly and powerfully."
Sponsored Links by DQ Promote