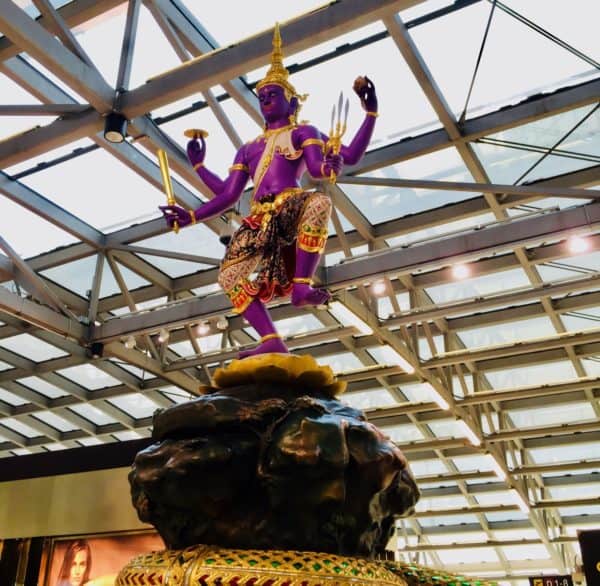 Tarin Thaniyavarn, the country head for Fintech firm Grab's Thailand division, points out that advancements in telecommunications and mobile technology allow users to perform and manage many different tasks from their smartphones.
For example, we can book rides, order meals or groceries, and pay for all these services using apps developed by companies like Grab. Thaniyavarn, a former project leader at the Boston Consulting Group, writes:
"With a rising middle class, high mobile adoption and internet penetration, Thailand is experiencing an economic growth fuelled by the technology industry." 
The country's local digital economy is projected to be worth $37 billion by 2025, Thaniyavarn noted.
However, Thailand's impressive economic growth has not achieved its full potential. Approximately 30% of Thai households do not have access to modern banking services, Thaniyavarn revealed.
He argues that without access to modern financial services, it becomes very difficult for locals to manage their finances and save money. Access to borrowing or investment opportunities is also quite limited. Because of these limitations, the majority of Thailand's citizens are unable to contribute to the nation's economy.
Southeast Asians face major economic challenges such as income inequality, poverty, and a low standard of living. Lack of access to finance is the "root cause" of these challenges,  according to Thaniyavarn. He believes that advancements in Fintech will help Southeast Asia achieve its full economic potential by promoting financial inclusion.
Thaniyavarn, an MBA graduate from the Wharton School, University of Pennsylvania, noted that Fintech can help Thailand's unbanked population by providing them with opportunities they never had before. He added that initiatives that drive financial inclusion are crucial for the country's residents as the nation aims to become a cashless digital society under the Thailand 4.0 strategy.
Grab's  Fintech division, Grab Financial Group, says that it can help drive financial inclusion in Thailand by "accelerating the realization of a cashless society."
Millions of people in the ASEAN region are reportedly using the Grab app for transport services, food and grocery delivery, and various other services, Thaniyavarn noted. 
He added:
"By introducing GrabPay, we [aim to help] more Thais go cashless. Through our partnership with Kasikornbank to introduce the GrabPay e-wallet, cashless payments are already available for all Grab services and we hope soon at offline merchants too."
Thaniyavarn further noted that Grab has "an ecosystem that is self-reinforcing, and e-payment can facilitate the growth of other services such as food and parcel delivery. With consumers adopting cashless payment, micro-entrepreneurs can minimize time spent dealing with cash and increase productivity, generating more income opportunities."
Grab is planning to use Big Data to provide improved financing services, Thaniyavarn said. He pointed out that small businesses form the backbone of many Southeast Asian economies. However, financing remains one of the major challenges for small and medium-sized companies. More than one-third of Thailand's residents do not qualify for bank loans, according to a report by Credit Suisse.
Thaniyavarn revealed that Grab's platform is using Big Data to perform alternative credit assessments on their driver and merchant partners, which allows them to access safer financing services.