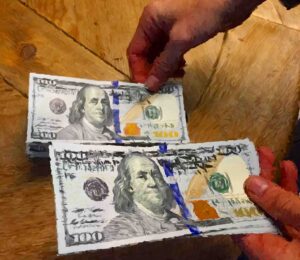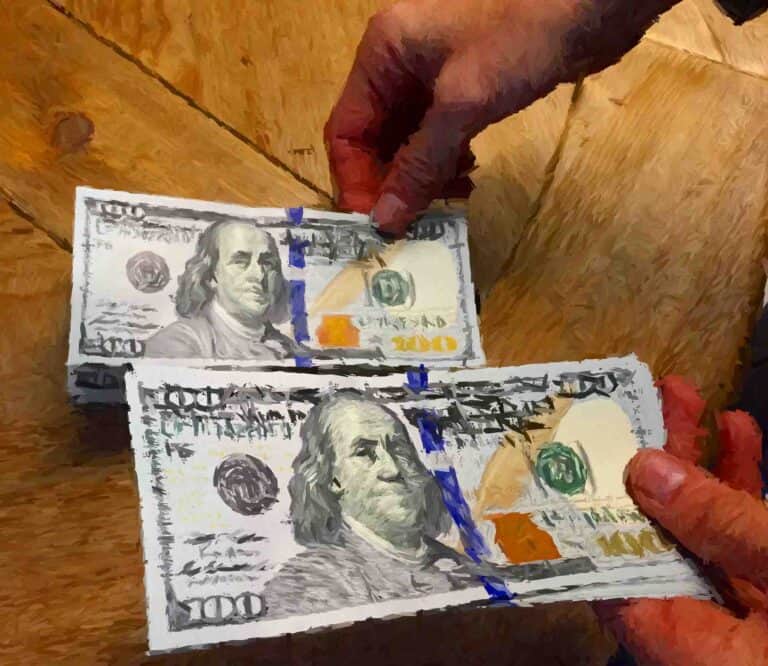 Developers of the "SKALE Network," a system of Ethereum-compatible sidechains designed to support the Ethereum network, have received $17.1 million from VCs supporting  the system's mainnet launch.
Sidechains move business off main blockchains like Bitcoin and Ethereum, which can become congested and expensive to use during times of high traffic.
Sidechains are typically lighter systems with fewer "nodes" that can process transactions more quickly. A "summary" of sidechain transactions is periodically settled to the main chain.
SKALE claims its sidechains, "can execute sub-second block times, run over 2,000 tps (transaction processing systems) on every chain, and run full-state smart contracts in addition to decentralized storage, and machine learning…"
According to the company, the system will allow participating businesses to, "provision highly configurable virtualized chains with instant compatibility with Ethereum…dApps (decentralized applications) can deploy their own blockchain and can configure it to their business requirements whether they are building a game, DeFi (decentralized finance) application, or anything else."
Investors in this round at SKALE include Arrington XRP Capital, Blockchange, ConsenSys Labs, Hashed, HashKey, Multicoin Capital, and Recruit Holdings and Winklevoss Capital.
Inspired by Bitcoin, public blockchain enthusiasts pursue a governance model called "decentralization," which seeks that no single entity or individual has the power to control a computer network.
Decentralization is theoretically accomplished by the deployment of many "nodes" (data centres) simultaneously running the network's software and settling transactions in an automated way.
If one node goes down for some reason, the rest can continue without issue. SKALE promises 750 nodes at launch.
Critics have questioned whether private companies can or even should be "decentralized," but the concept remains a cherished one in cryptocurrency circles.
SKALE says it will assure decentralization by arranging for non-equity funds to be managed by the company's non-profit "Node Foundation":
"In a strategic move to ensure the SKALE Network is decentralized and open, SKALE Labs has transferred all non-equity funding to the Node Foundation. The Node Foundation is supported by a decentralized set of Network Representatives which are comprised of dApp Developers who run SKALE Chains, Validators who run SKALE Nodes, Independents such as investors that helped kickstart the network economics, and developers/representatives that actively build, maintain, and evolve the codebase."
SKALE claims the network will use an interesting, "node rotation mechanisms that prevent(s) collusion."
Ethereum developers have been promising for five years that they will move the network off of "proof-of-work," an exorbitantly energy consumptive and environmentally detrimental way of encrypting and settling data. Proof-of-work is also used in Bitcoin.
The solution they have proposed is "proof-of-stake." Rather than nodes competing to guess random numbers in an energy-burning lottery game, proof-of-stake nodes are collateralized by the people backing them.
If actors running a node tamper with the blockchain records (by counterfeiting or otherwise subverting the network), that participant risks losing their stakes.
Random mathematical rotation in nodes will theoretically prevent parties from running nodes from colluding to compromise the network.
Ethereum co-founder and ConsenSys boss Joe Lubin said he believes SKALE represents a giant leap in scaling for Ethereum:
"Over the last year or so, various scalability technologies have brought thousands of decentralized transactions per second to layer 2, anchored into or bridged into the base Ethereum trust layer. SKALE is presently the state of the art and represents a quantum leap in scalability for the Ethereum ecosystem. Proof of Stake is the future of Ethereum and most other modern protocols, and represents the most scalable, energy efficient and robust mechanism for ensuring validators are fully aligned with the best interests of the platform, broadly. SKALE will help reinforce that tradition."
TechCrunch and Arrington XRP Capital founder Michael Arrington said the system is flexible:
"SKALE's modular technology is built to flexibly evolve to address a wide range of critical blockchain scaling needs…SKALE is built for the multi-blockchain world of the future and has the capacity to run smart-contract-based economies. It is a powerful asset in the Ethereum ecosystem."
Hashed CEO Simon Kim said he sees demand for SKALE services in Asia:
"SKALE will have an immediate impact on the Asia blockchain market, in particular games and DeFi. We are excited to support SKALE growth in Asia and beyond"
According to SKALE: "Hashed is a SKALE investor and will also participate in the SKALE Network by running validator nodes."

Sponsored Links by DQ Promote