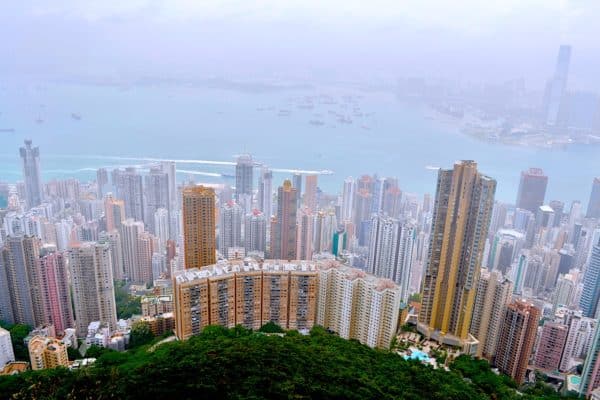 Hong Kong's securities regulator, the Securities and Futures Commission (SFC), has released an updated regulatory framework for digital asset fund managers. The SFC posted the guidelines on its official website on October 4.
SFC's 37-page document, titled "Proforma Terms and Conditions for Licensed Corporations which Manage Portfolios that Invest in Virtual Assets," outlines the terms and conditions for local companies managing crypto asset portfolios.
Hong Kong-based digital asset fund managers must always maintain a minimum liquid capital of 3 million Hong Kong dollars (HKD), or approximately $383,000, and its variable required liquid capital, the report stated. 
The SFC advised crypto fund managers to also maintain adequate human and technical resources in order to properly carry out their duties. The city's securities regulator requested that asset managers adopt appropriate risk management and compliance procedures. 
The SFC has also asked local crypto fund management firms to adhere to relevant guidelines to prevent money laundering and terrorism financing.
The SFC also requires that fund managers appoint functionally independent custodians for clients' assets. This will ensure the safety of users' funds. The securities regulator noted that virtual asset fund managers must ensure that their funds' assets are managed separately from their own investments. 
Each client's funds must also be managed separately from others, the SFC advised. 
If a fund manager receives fiat currency from a client, then one or more separate bank accounts must be opened for holding clients' money, the SFC said. Bank accounts must be maintained with a licensed financial institution based in Hong Kong. Clients' funds can also be managed in an overseas bank account that has been approved by the SFC.
Crypto asset fund managers should assess the features of different types of custodial arrangements. This may include different kinds of hardware and software infrastructure, security controls over key generation, storage, management, and transaction, and the process of dealing with blockchain forks (upgrades to cryptocurrency platforms), the agency noted.
Hong Kong is one of the world's most progressive jurisdictions for crypto and blockchain-related initiatives. The special administrative region of the People's Republic of China is one of the leading jurisdictions when it comes to the number of licensed cryptocurrency exchanges. 
In late March 2019, SFC released guidance on security token offerings (STOs), in order to provide more clarity regarding legal and regulatory requirements.