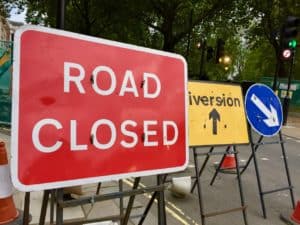 South Korea's regulators have consistently preferred supporting blockchain-related initiatives over decentralized crypto tokens. Recent events confirm that the nation's authorities are more inclined to support blockchain technology itself rather than investments in speculative cryptocurrencies. 
According to local reports, approximately 97% of local crypto-asset exchanges might be forced to shut down due to new regulatory policies.
South Korean lawmakers and politicians are developing new regulatory guidelines, which could help improve the operations of local crypto firms.
Although the nation's digital asset exchanges are de jure permitted to offer Bitcoin trading, most platforms might be forced to suspend operations, as the recent closure of local digital currency exchange Prixbit revealed. 
Prixbit halted operations in August 2019 "due to negative internal and external influences," according to its owners. Local media outlets noted that with the exception of Korea's four largest crypto trading platforms (Bithumb, Coinone, Korbit, and Upbit), many small and medium-sized exchanges are not allowed to open real-name online accounts for clients due to a lack of cooperation from financial institutions.
In January 2018, Korea's authorities ordered crypto exchanges to create real-name virtual accounts for users in order to prevent money laundering and other types of illicit activities. However, only the four largest digital currency exchanges have been able to open such accounts for their customers.
Korea's cryptocurrency markets are now required to share customers' transaction details with local banks and other financial institutions. Crypto traders must use bank accounts created under their legal name, and they should use the same name for their trading accounts.
Park Jong-baek, partner at a South Korean law firm, revealed that out of six banks that supported this type of account system, only three offered such services to only the four largest exchanges.
Although many other smaller exchanges have asked banks to provide similar account services, all such requests have reportedly been denied due to various reasons. Jong-baek said that  banks are concerned that "transactions of cryptocurrencies even with real-name basis could be vulnerable to money laundering, terror or other illegal activities." 
Jun-heon Hwang, market analyst at local crypto firm BCSolution, noted that smaller digital currency exchanges have been monitoring users' transactions through corporate, or "honeycomb," accounts.
These types of accounts can expose exchanges to hacks and other security-related problems. 
While South Korean authorities have increasingly scrutinized businesses dealing in cryptocurrencies, they've been supportive of projects involving distributed ledger technology (DLT) itself.
In June 2018, the nation's Ministry of Science and ICT announced a new Blockchain Technology Development Strategy that aims to raise 230 billion won (appr. $207 million) by 2022. 
The nationwide development initiative is expected to create 10,000 new blockchain-related job opportunities and help launch 100 companies in various industries including real estate, online voting, shipping logistics, and international e-document distribution.