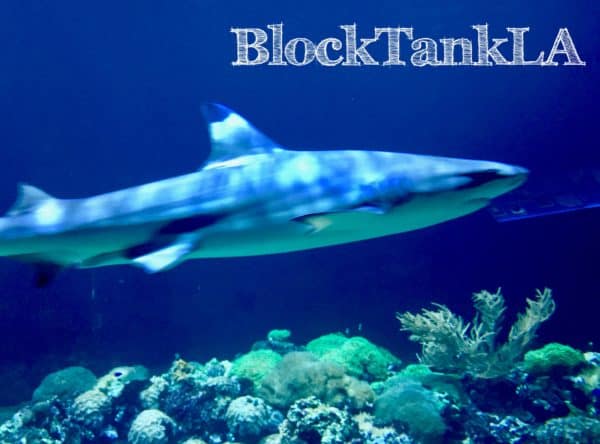 BlockTank LA, a "Shark Tank" style pitch contest, has announced six of the judges and four companies that will participate in the contest.
BlockTank LA t is part of a private and public partnership between the LA-based VC firm, Goren Holm Ventures (GHV), the City of Los Angeles Mayor's Office, as well as the Information Technology Agency of the City of Los Angeles.
The winning team will receive a $25,000 pilot project with the City of L.A. to use blockchain to promote new technology in a number of areas, and also a minimum $25,000 investment offer from GHV. The event seeks to concretize Los Angeles as one of the first cities to leverage blockchain as an innovative solution for public benefit.
Joining Ted Ross, Chief Information Officer of the City of Los Angeles and emcee of the session, are the following judges:
Miguel Sangalang, Deputy Mayor for Budget and Innovation, City of Los Angeles
Esther Kim, head of IBM Blockchain North America and Strategic Alliances, IBM
Tim Draper, Legendary Venture Capitalist, Draper Associates
Bryce Buffaloe, Hybrid and Edge Computing, Google
Mike Zozaya, Senior Account Executive of State and Local Government, Microsoft
Steve Falconer, Manager of Architects and Solutions Engineering, Oracle
The companies which are pitching are:
Unum ID: Unum ID is a blockchain-identity company based out of San Francisco.
StreetcredID: StreetcredID is a self-sovereign, blockchain identity management platform based out of New York City.
The Aclyd Group, Inc.: The Aclyd Group is a payment processor, ID Verification tool, and consumer credit rating system based in Tucson, Arizona.
Votem: A voting platform that is focused on worldwide, secure voting that is based out of Cleveland, Ohio
GHV founding Partner, Alon Goren commented on the forthcoming pitch event:
"We love that this partnership between GHV and the Mayor's Office has opened so many doors. Now, four early-stage companies are shaking hands with upper-level management from companies that might be interested in acquiring them one day. This is the power of the venture capital scene in LA."
BlockTank LA is part of LA Blockchain Week and CIS – the largest blockchain conference on the West Coast. GHV are the creators of CIS.

BlockTank LA takes place on October 15, 2019 at the Los Angeles Convention Center as part of CIS

Sponsored Links by DQ Promote