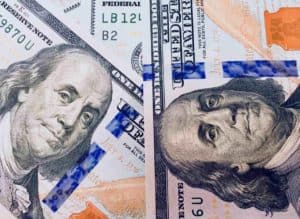 Vista Equity Partners might reportedly sell a 50% stake in $10 billion Fintech outfit Finastra, according to Bloomberg.
Finastra was established in 2017 when Vista acquired Canadian firm D+H and merged it with London-headquartered Misys, another Fintech company owned by Vista.
The merger helped establish a large company with annual revenues of around $1.9 billion. The firm employs 10,000 workers and has more than 9000 customers based in 130 countries, and works with 48 of the world's top 50 financial institutions.
During the past two years, Vista has worked with Goldman Sachs to help it find an investor for a stake in the business, according to sources familiar with the matter.
The private equity firm might sell up to 50% of Finastra in a deal that may value the Fintech at approximately $10 billion, including debt and other liabilities.
According to Bloomberg, European Fintech firms that provide services such as handling electronic money transfers, are attracting many new clients. Investors are increasingly looking for alternatives to traditional European banks, many of which continue to struggle as they've not fully recovered from the financial crisis of 2008.
Payment processing service Adyen NV has more than doubled its market capitalization since it began trading in Amsterdam last year.
In 2017, Vista acquired Canada-based financial services firm DH Corp. for C$2.7 billion (appr. $2 billion). Vista's management then combined DH Corp. with its Misys division, a UK firm it made private in 2012, in order to launch Finastra. 
The merged entity provides services to around 90 of the world's top 100 financial institutions with its platforms for payments, retail banking, mortgage lending and treasury desks.
A formal sale process for the purchase hasn't been initiated, and there's no confirmation that the discussions will lead to a deal.