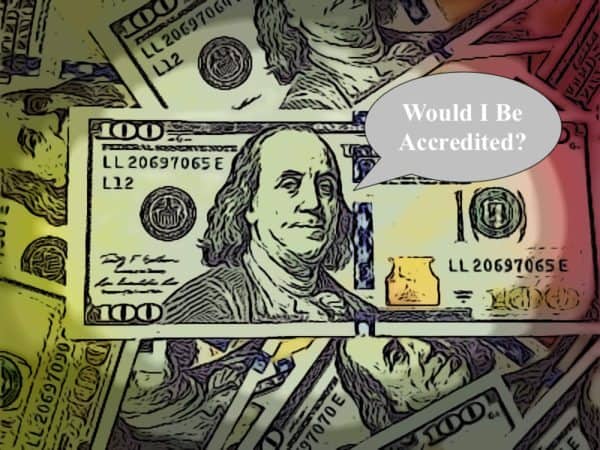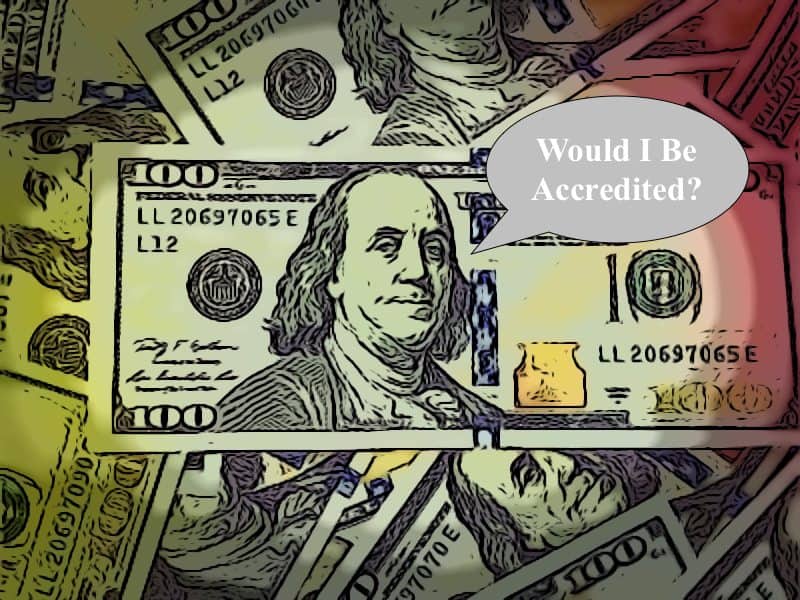 In the US, crowdfunding under Reg D (506c) requires proof that the investor is "accredited." To be accredited, an individual must earn over $200,000 a year or have a net worth of $1 million or more (minus their primary residence). While the rule is widely recognized as being outdated (money≠sophisticated) it remains a requirement for participation in Reg D private placements. All crowdfunding platforms that provide Reg D offerings must comply with the rule. And not just once but repeatedly.
InvestReady, a Fintech firm that provides compliance services for both issuers and investors in the private equity market, has just announced a live beta of its "InvestReady Instant Income" service. This new service enables qualifying investors to be verified as accredited within minutes. InvestReady accomplishes this task via an "exclusive" arrangement with Verix and their tax return API.
Verix's API allows users to confirm their identity and authorize their IRS tax transcript data to be provided directly to InvestReady, typically within 30 seconds or less. This data is then used to determine the user's qualifications instantly, allowing for near real-time evaluations and approval of accredited status.
Adrian E. Alvarez, CEO and co-founder of InvestReady, says the ability to complete this task within seconds is a "huge leap" that will open the doors for more issuers using Reg D (506c). And he is correct. Due to the laborious nature of investor verification, many crowdfunding platforms seek to avoid Reg D (506c) and use its sister exemption that requires no verification. But these same platforms lose out on the ability to promote offerings publicly online.
"Our Partnership with InvestReady is a great step forward in our mission to build the future of financial identity verification. Verix offers effectively 100% VOI coverage in the US, real-time data, and deep detail across all income types (W-2, 1099, K-1, and more). InvestReady's focus on building the best technology offering in their industry fits perfectly with our long term goals and we're very excited to help power their instant income service," explains Ben Prawdzik, CEO and co-founder of Verix.
As part of the roll-out, InvestReady is offering a promotion in time for CIS – taking place later this month in Los Angeles.
Many of InvestReady's existing clients, which include Mercedes-Benz Financial Services, Securitize, KoreConX, LendingHome, AlphaFlow, CrowdEngine, Vertalo, and PrimeTrust, are said to be planning to use the new service.
Chad Bowles, Manager of Demand Notes and Lockbox, Mercedes-Benz Financial Services, said they can now simplify a currently laborious and time-consuming process.
"The new InvestReady Instant Income service will be an impactful upgrade to the investment process, and one that aligns perfectly with the goal of digital securities because the experience will now be significantly better for both investors and issuers,"  commented Jorge Serna, VP of Product Strategy at Securitize.
Jim Borzilleri, President of CrowdEngine, said:
"Instant Income verification is something that could benefit all our issuers and portals, this is a big step ahead for automating investor accreditation verification."
Alvarez and his team will be handing out free investor accreditations and demoing the instant income service at CIS next week.

Sponsored Links by DQ Promote