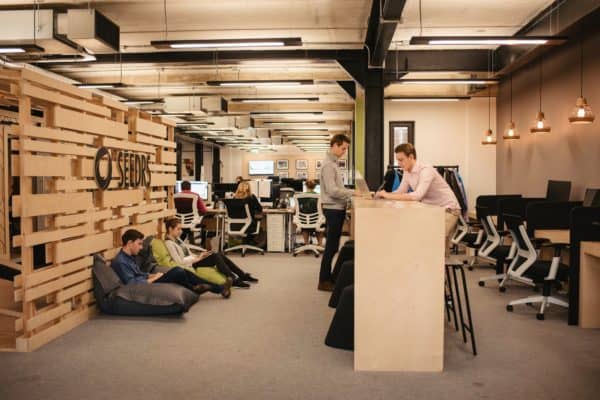 Seedrs, a leading UK based crowdfunding platform, has launched its anticipated investment crowdfunding campaign. The offering, now open to all investors, is part of a larger £4.5 million funding round backed by institutions. Seedrs, the first approved crowdfunding platform to launch in the UK, has experienced over £400 million invested into campaigns since platform launch. About 900 deals have been funded and over 300,000 investments have been made. In brief, Seedrs is one of the most successful crowdfunding platforms in the world.
So should you invest?
First of all, this most recent follow on round is seeking just £500,000 but has already seen over £3.6 million committed from 1900 investors. Expect the offering to close fairly soon – so hurry if you want in.
Investors are receiving a convertible security for a 20% discount on a future round. By doing a convertible, Seedrs does not have to set a valuation but guarantees a discount on a future funding round contingent upon a trigger event. Seedrs plans a larger priced round at some point in 2020.
Professional investors typically place a lot of weight in management teams for younger firms. Seedrs is no longer in startup mode but in scale-up phase. The early years of trial and error have morphed into honing in on the hard-earned experience. Management at Seedrs has consistently been very solid.
The business has scaled fairly well in light of the fact the company is a true trailblazer in the world of online capital formation.
Seedrs top-line revenue jumped by 56% during 2018 in comparison to year prior. Revenue rose from £2.04 million in 2017 to £3.18 in 2018. At the end of 2018, Seedrs had facilitated £142.06 million in completed investment, up 71% over 2017 – thus exhibiting solid growth.
Seedrs has reported that momentum has continued in 2019 as revenue has increased by 60% in the first 6 months.
In an article from August, Crowdfund Insider reported that Seedrs expects to achieve profitability by 2021 with operations hitting break even at some point in 2020. This is contingent upon investment plans remaining consistent with expectations today.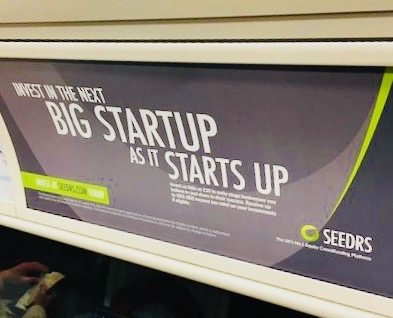 Seedrs has evolved from a pure funding platform to one where investor management plays a key role. Issuers now use their services to raise capital in multiple rounds – similar to more analog methods of multi-round capital raising.
A secondary market is part of the platform and a first for the sector that has actually worked. Providing liquidity for early-stage investments drives value for both issuers, investors and the platform.
Seedrs offers an auto-invest feature so individuals may set certain criteria and create their own, diversified portfolio of early-stage ventures. As we all know, diversification is key in generating consistent returns in a risky sector of finance.
The company has opened several offices in continental Europe so expect more focus on Europe wide securities offerings during 2020. Of note, is the fact that Seedrs was selected for the Hong Kong Fintech Bridge – perhaps tipping its hand on a future expansion in the hot Asian market.
So what is not to like?
Brexit remains a throbbing question. It is not clear how the Brussels negotiations will play out and what it means for the UK economy. Seedrs European presence should help mitigate this risk.
A recession could stymie platform growth. We all know one is coming. We just do not know when and how rough it will be and whether early-stage firms will continue to emerge at such a robust pace and need crowdfunding services.
Competition is hot in the UK with multiple platforms providing similar services in the crowdfunding market. Tokenization services are on the rise, as well, and may give more traditional platforms a run for their money.
Also – there are numerous, successful platforms already servicing the European continent which are well-established. The same can be said for Asia.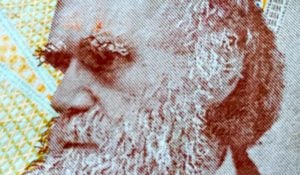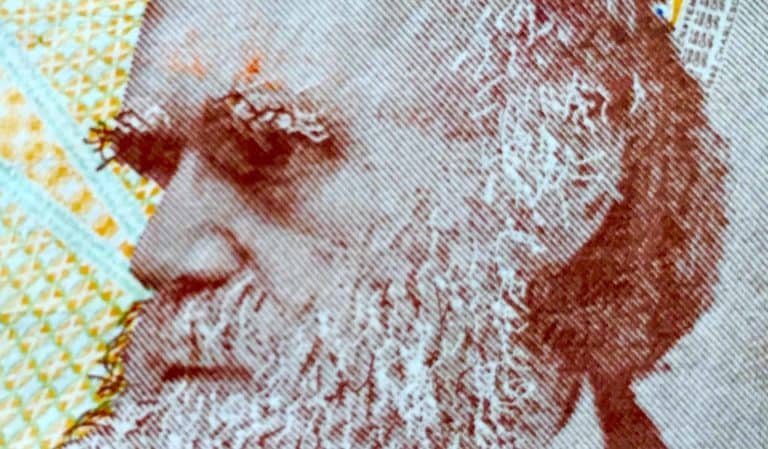 In the end, it all comes down to execution and scale.

In many ways, Seedrs is emerging as an investment bank of the future providing a full stack of financial services. Streamlined access to capital, shareholder management, and securities trading while democratizing access to a new asset class. New features will continue to roll out. Expect larger funding rounds for later stage firms and a diverse portfolio of funds at some point.

As for an exit, there are several obvious options. Seedrs could continue to operate for years as a private company, go public, merge or be acquired. That's pretty much it.

So whether you should invest, or not, is a personal decision. All investments entail risk. Early-stage firms even more so than less risky ventures such as real estate or corporate debt. But what is clear is the future of finance is being digitized and, at least for the moment, when it comes to online capital formation Seedrs is a leader in a sector of Fintech that is still very young.

Have a crowdfunding offering you'd like to share? Submit an offering for consideration using our Submit a Tip form and we may share it on our site!

Sponsored Links by DQ Promote