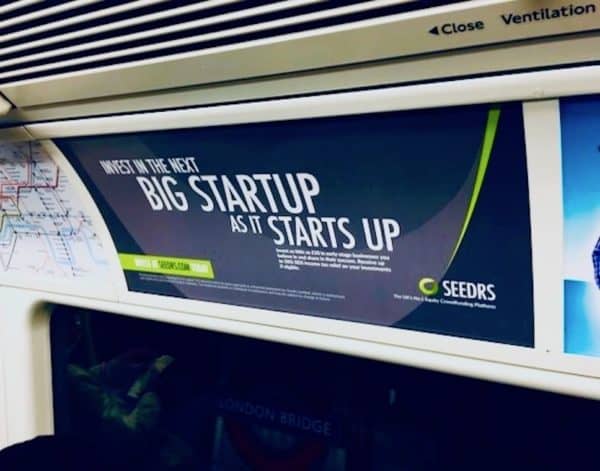 Last week Crowdfund Insider covered a report where it was revealed that Seedrs is in the midst of a sizable funding round. Today, we are hearing that the leading UK based crowdfunding platform has agreed to terms on a significant £4.5 million round led by institutional investors.
As we understand it, Seedrs has agreed to funding terms with Augmentum Fintech plc and Woodford Patient Capital Trust plc. These two institutions are long-time Seedrs investors. The two investors are purchasing convertible equity in advance of a predicted far larger funding round later this year. The convertible will have a conversion price based on the valuation of the upcoming priced round.
CI expects that smaller investors may have a chance to participate in the future round.
Even more importantly, as we understand it, Seedrs is on track to break even in 2020 and could achieve full-year profitability in 2021, contingent upon any strategic decisions or acquisitions that could impact operations (which may or may not occur).
In CI's coverage from last week which was based off a Shareholder Report, we noted that Seedrs top-line revenue jumped by 56% during 2018 in comparison to 2017. Revenue rose from £2.04 million to £3.18 from 2017 to 2018.
At the end of 2018, Seedrs had facilitated £142.06 million in completed investment, up 71% over the year prior – thus exhibiting impressive growth.
Seedrs reports that momentum has continued in 2019 as revenue has increased by a solid 60% in the first 6 months.
Adding the £4.5 million to cash on hand of around £6 million and Seedrs will have a significant war chest to build, buy, or expand. With the forthcoming funding round, Seedrs should be very well positioned to do whatever it wants.
Expect Seedrs to continue to build upon its Secondary Market platform providing liquidity to a traditionally illiquid asset class. Seedrs is the only crowdfunding platform in the UK to have created an effective trading platform.
Additionally, recent initiatives such as the Anchor Invest Programme and AutoInvest may be enhanced as Seedrs "moves beyond" just crowdfunding.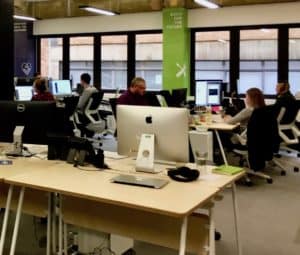 Even while Brexit creates a concern for the larger UK economy, Seedrs appears to be very well-positioned to benefit from new EU rules that may harmonize a regulatory ecosystem for crowdfunding – as soon as this fall. If the EU is harmonized it will make it far simpler to offer securities across all EU member states – an important policy objective that has been in the works for years and an opportunity for Seedrs to scale across Europe.

Obviously, the capital injection will be used to add or improve features. The bigger question is what these features will be. Today, investment platforms that facilitate online capital formation are looking to complete larger funding rounds – going from Seed to D rounds – as well as providing investor management and liquidity features. Expect the new money to be put to use quite rapidly.

Even in the event of any possible economic downturn, Seedrs should have sufficient capital to make it to the break-even point –  an event which may be a first for an equity-focused platform. Depending on the size of the larger funding round, Seedrs may end up being sufficiently capitalized to operate for the next few years.

Sponsored Links by DQ Promote