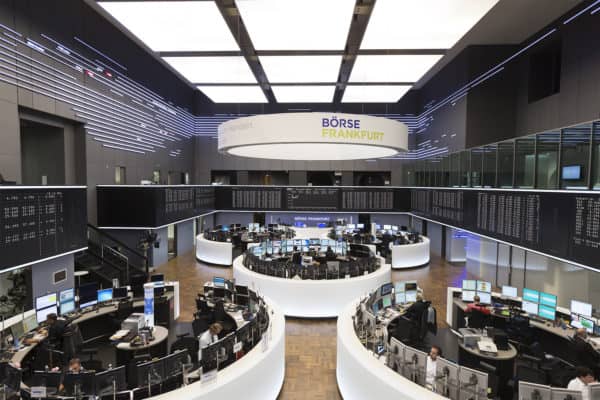 The venture capital division of Deutsche Börse, a German marketplace, has finalized a new deal that will make it easier for institutional investors to acquire digital securities.
According to an October 30 press release, Deutsche Börse Venture Network (DBVN) has partnered with local Fintech firm Cashlink, in order to provide digital securities.
Investors registered with DBVN can complete the funding process online by using proprietary tools that have been developed using distributed ledger technology (DLT).
The new digital securities will reportedly have the same type of regulatory guarantee that Deutsche Börse's other products have.
DBVN director Peter Fricke stated:
"With this new offering from our partner, we are able to simplify the process of raising capital for startups on our network, and all within an existing regulatory framework."
Fricke also mentioned that the company was planning to work closely with Cashlink, which has been running its business out of its Frankfurt offices for the past few years. 
Michael Duttlinger, CEO of Cashlink, remarked:
"Digital securities are used for various purposes, for example as an alternative to regular venture financing, as digital employee shares ownership, as a digital representation of venture funds or for funding for non-European investors." 
On October 23, Deutsche Börse announced the completion of a pilot involving tokenized securities settlement with Frankfurt-based Commerzbank. 

The partners settled a legally binding secondary market securities transaction through tokens. 

Commerzbank, which provides seed and debt financing investments, used the tokenized cash as collateral at Eurex Clearing as Central Counterparty.

The prototype "reflected a delivery-versus-payment transaction and the transfer of tokenized cash, aiming on exploring the potential of various comprehensive services leveraging DLT."

Sponsored Links by DQ Promote