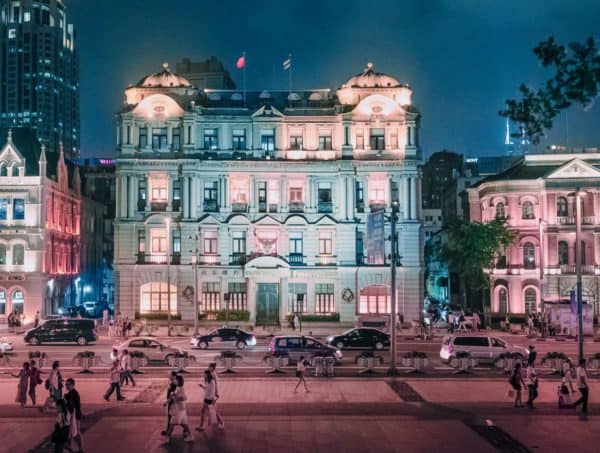 The Shanghai branch of the People's Bank of China (PBoC), the nation's central bank, has released 40 new measures that have been created mainly to support Fintech development in the city, which is one of the four municipalities in the country.
PBoC's latest measures will also promote Fintech projects in the surrounding Yangtze River Delta region. The initiative has been launched with eight specific goals, which include creating a Fintech ecosystem "with global influence," promote the application of the latest tech in the financial services sector, and support research and development (R&D) efforts of emerging technologies.
One of the initiative's main objectives is to provide better supervision of Fintech-related businesses.
According to the announcement, a committee of financial, science and technology professionals will be formed in order to help the PBoC in its supervision and coordination of Fintech-related projects. The committee will carefully monitor the creation and application of relevant Fintech guidelines in key areas, including Big Data, distributed ledger technology (DLT), and artificial intelligence (AI).
The committee will also be responsible for encouraging the development of proper evaluation systems of emerging technologies, while also supporting local financial institutions in their effots to evaluate and certify Fintech projects.
PBoC's Shanghai division stated:
"The objective and fair evaluation of work reduces the risk of information asymmetry and regulates the application and development of financial technology."
China's central bank is also planning to implement improved regulatory guidelines for initiatives related to Fintech innovation, such as the development of a "digital regulatory system," a project that aims to examine the application of DLT and APIs to trading platform data, cutting down operational expenditure and reporting, and supporting the creation of risk prevention and control measures.
The latest measures might also lead to the launch of a regulatory sandbox, which could be established according to international standard practice.
The regulatory sandbox program will aim to implement risk control and consumer protection measures. It will also allow Fintech firms to obtain temporary authorization to offer products and services to local consumers, PBoC's Shanghai branch noted.
The complete list of all 40 measures is available here (Chinese only).