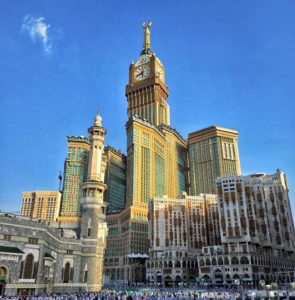 Saudi Arabia-based Riyad Bank, one of the largest financial institutions in the Middle Eastern Kingdom, has decided to invest SAR 100 million (appr. $26.7 million) into its newly-launched Fintech startup investment program.
Riyad Bank says it's planning to accelerate the launch of new financial products across the country.
The bank's digital partnership initiative aims to bring together business owners and leading tech firms in order to develop new products and services. The announcement regarding Riyad Bank's latest investment was made at the Fintech 100 conference, which was held on the sidelines of the Future Investment Initiative (FII) in Riyadh, Saudi Arabia's capital city.
Newly appointed Riyad Bank CEO Tariq Al Sadhan said it's important to keep up with the latest trends in Fintech, which has the potential to streamline existing business processes while catering to the growing number of tech-savvy consumers.
In order to accelerate the launch of the latest financial products in Saudi Arabia, Al Sadhan revealed that the fund will establish a research and development (R&D) center for startups, in addition to providing the capital needed for various projects.
The Saudi Arabian Monetary Authority (SAMA), the nation's financial regulator, has awarded 14 Fintech firms permits to take part in Riyad bank's sandbox experimental program.
In April 2019, the SAMA introduced Fintech Saudi, a project focused on initiating the development of the Fintech sector in the oil-rich nation.
Fintech Saudi was introduced under the nation's Financial Services Development Program to serve as "a catalyst" for financial technology-related projects.
As noted on the initiative's website:
"We are involved in communication, events, initiatives that support the development of the infrastructure required by the fintech industry; build the skills and knowledge required for the growth of the fintech activity; and support fintech entrepreneurs at every stage of their development. We do this through collaboration with our members and partners."
Sponsored